Justice Department Says Town Discriminated Against Muslims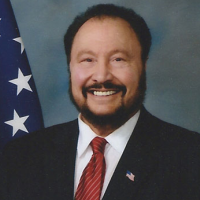 Bensalem Mayor Joseph DiGirolamo
By Brandi Buchman, Courthouse News Service
The Justice Department sued a Pennsylvania town over its municipal board's denial of a zoning application for a mosque, saying the decision is a clear case of discrimination on the basis of religion.
The Bensalem Township violated the federal Religious Land Use and Institutionalized Persons Act when its zoning board in 2014 rejected a request that would have allowed the Bensalem Masjid to build a mosque in the town, according to a complaint filed in Philadelphia Federal Court on Thursday.
As recounted in the complaint, the Bensalem Masjid looked for a suitable location for their mosque for about a year before meeting with township Mayor Joseph DiGirolamo in 2012, and informing him of their hope to build a 27,243-square foot mosque with 143 parking spaces.
DiGirolamo allegedly hesitated about the location, citing proximity to a commercial zone. Eighteen additional meetings and six hearings were held over the span of a year between Masjid, the mayor and members of the township's council and zoning board.
During these meetings, the complaint says, the zoning board also raised concerns about the proposed size of the mosque, allegedly worrying over the "possible growth of the mosque's membership."
The Bensalem Masjid offered to reduce the size of the mosque by more than 10,000 square feet and increasing parking spaces to 154, the Justice Department said. The Masjid also offered to break up prayer services during the week to alleviate congestion, the government said.
Despite these concessions, the group was denied a zoning ordinance in 2014, notwithstanding the fact similar permits were accepted by four Catholic schools, a Hindu temple and a Buddhist temple in the same area.
As explained in the complaint, under Bansalem's zoning codes, religious institutions are permitted only within the town's so-called "institutional district." Anyone wanting to build a religious institution outside that district must apply for a zoning variance and meet a series of specific conditions.
The Justice Department says the Bensalem Masjid met all five and was still rejected.
The government also says there is a profound need for the mosque in the area. At present, members of the Bensalem Masjid must drive 20 minutes to reach the nearest mosque. This is a particular hardship because the faith dictates that prayers must be said five times a day and that those prayers should be led by an imam.
The government contends forcing members to drive 20 minutes to pray severely curbs their ability to exercise their religious freedom.
The Justice Department is seeking a court order to compel the township to approve the mosque. Unspecific damages are also being sought.
Courthouse News attempted to reach Bensalem Township Solicitor Joseph Pizzo on Friday, but he did not immediately respond to a voicemail requesting comment.
To Learn More:
Palm Beach Mosque Withdrawn as Polling Site after Anti-Islamic Voter Backlash (by Terry Spencer, Associated Press)
Tennessee County Continues to Oppose Allowing Muslims to Worship at New Mosque Despite Court Ruling (by David Wallechinsky and Noel Brinkerhoff, AllGov)
Controversial New York Islamic Center Opens…Without Controversy (by Noel Brinkerhoff, AllGov)