Judge Criticizes Customs and Border Protection for Deporting 4-Year-Old U.S. Citizen
Sunday, September 28, 2014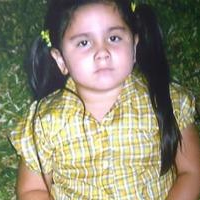 Emily Ruiz (photo: NTN24)
A federal judge blasted Customs and Border Protection (CBP) officers for holding a little girl for 20 hours, giving her only a cookie and soda during that time, and deporting her to Guatemala although she was born in the United States and held a valid U.S. passport.
Emily Ruiz was 4 years old in 2011 when she went to Guatemala with her grandfather. Their flight home to New York was diverted to Washington Dulles airport because of weather, according to Courthouse News Service. Emily cleared immigration, but officers found irregularities in her grandfather's papers. The two were held by CBP officers and Emily's parents weren't notified of the situation for 14 hours. Eventually, Emily's father, Leonel Ruiz, an undocumented immigrant, was called. "The CBP Officer told Mr. Ruiz that he could not send E.R. on a flight to New York because 'he was not allowed to return E.R. to "illegals." ' " and that his choice was to have Emily deported to Guatemala with her grandfather or turned over to a Virginia adoption agency. Ruiz allowed Emily to be sent back to Guatemala. When she finally was allowed to come home three weeks later, she was diagnosed with posttraumatic stress disorder.
Ruiz is now suing (pdf) the federal government, citing claims of claims of false imprisonment, intentional infliction of emotional distress, and negligence. The government attempted to have the suit dismissed, but District Judge Kiyo Matsumoto refused. "The court cannot discern how deciding to wait fourteen hours before contacting E.R.'s parents and to only provide the child with a cookie and a soda over twenty hours could constitute a considered judgment grounded in social, economic, or political policies," Matsumoto wrote. ". . . Rather, based on plaintiff's allegations, the CBP Officers' actions appear more plausibly to be the result of negligence or laziness."
The government did win in its request to have the case transferred from New York to Virginia. Emily and her family are now living in Guatemala and have no plans to move back to the United States.
-Steve Straehley
To Learn More:
Uncle Sam Blasted Over Child's Deportation (by Lorraine Bailey, Courthouse News Service)
Why was 4-year-old American Girl Deported? (by Ruben Navarrette Jr., CNN)
Leonel Ruiz v. USA (U.S. District Court) (pdf)
10 Lawsuits Filed against Border Patrol for Abuse (by Matt Bewig, AllGov)