10 Lawsuits Filed against Border Patrol for Abuse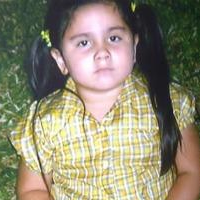 Emily Ruiz (photo: NTN24)
A set of lawsuits filed last week against U.S. Customs and Border Protection (CBP) allege that CBP agents have engaged in widespread abuse, including excessive use of force, unlawful detention, and coercive techniques to force individuals to give up their rights, against both U.S. citizens and illegal immigrants who are in custody. The legal actions, filed last Tuesday, include lawsuits filed in federal district courts and administrative complaints filed directly with the Department of Homeland Security, of which CBP is a part.
The actions, filed by the Legal Action Center at the American Immigration Council (AIC) and Americans for Immigrant Justice (AIJ), allege that the abuse has worsened as CBP has experienced tremendous growth--from 4,000 agents in 1993 to more than 21,000 in 2012—at the same time that illegal immigration was becoming a hot issue and undocumented aliens were being depicted in very negative ways by the media.
"I don't think these are isolated cases," said Melissa Crow of the AIC. "The spectrum of cases we're presenting exemplifies the culture of impunity that has taken hold at CBP."
The cases filed include the following allegations, among many others:
4-Year-Old U.S. Citizen Emily Ruiz, Deported And Mistreated While Detained
After a visit to her parents' native Guatemala with her grandfather, four-year-old Emily Ruiz was detained by CBP agents at Dulles Airport for 20 hours. Despite the child's "bouts of hysterical and prolonged crying," agents refused to let her speak to her parents for 14 hours, put her in a cold room (with her grandfather), that had no bed, blanket or pillow, and gave her nothing to eat except a cookie and a soda.
After first promising to put her on a plane to New York, where she was born and lived with her parents, CBP agents later told her father they could not return her to "illegals," and gave him one hour to choose between having her sent back to Guatemala or to an "adoption center." Fearing he would lose his child forever, and not knowing that CBP's threats were illegal, Mr. Ruiz chose Guatemala. When she was finally allowed to return to her native United States three weeks later, Emily was diagnosed with posttraumatic stress disorder.
63-Year-Old Elizabeth Takem-aishetu Forced to Urinate Herself and Suffered a Stroke
Not only the young, but also the elderly have suffered at the hands of CBP. Nigerian-born Elizabeth Takem-aishetu, a healthy 63-year-old woman, worked as a caregiver for a 96-year-old widow. Takem-aishetu, who had overstayed her visitor's visa, was detained at a bus station in Toledo, Ohio, was arrested by CBP agents and placed in a CBP vehicle where she was forced to wait for eight hours without food and water. After several hours of questioning, she was placed in a small cell with room only to sit. Despite her repeated requests to use the bathroom, Takem-aishetu was forced to urinate on herself and to sit all night in her urine-soaked clothing. Suffering from severe stress and fear, Takem-aishetu became sick in detention and suffered an acute stroke. After a thorough medical workup, her physician determined that she had none of the risk factors for a stroke, which instead arose directly from the stress of her detention and treatment.
U.S. Citizen Lucy Rogers Subjected To "Citizenship Checkup"
Lucy Rogers, a Mexican-born U.S. citizen who works as a medical interpreter for immigrant farmworkers, alleges that in December 2011 she was pulled over in upstate New York by CBP for a "citizenship checkup." An agent arrested her and the two farmworkers she was taking to a medical appointment, on suspicion of human trafficking. The agents ripped her car keys out of her hand, held her for several hours and confiscated the GPS unit of her car. Although Rogers was released, she says she's taking part in the legal action because, "I'm thinking about my son and so many other kids who are born here."
Four People Detained In Freezing Holding Cells for Several Days
Four immigrants crossing the border were detained and allege they were put in a freezing holding cell—called by agents an "hielera," which is Spanish for icebox. They had no blankets or beds and no access to a shower for as long as six days. Their lips and fingertips turned blue and cracked from the cold, and one woman's face hurt and peeled.
Joseph Anderson, director of litigation for AIJ, said this was not an isolated incident. "Based on having heard this from many, many people, and having each of them describe the same temperatures, it became clear to us that they didn't just have a great air-conditioning system," said Anderson.
Agency spokeswoman Jenny Burke did not comment on the specific allegations, but still claimed that "We do not tolerate misconduct or abuse within our ranks and we fully cooperate with all investigations of alleged unlawful conduct, on or off duty, by any of our CBP employees and contractors."
-Matt Bewig
To Learn More:
CBP Abuse of Authority (Legal Action Center, American Immigration Council)
Lawsuits Allege Border Control Abuse: Citizens Detained, 4 Year Old Deported, Immigrants Held In Freezing Jails (by Rebecca Leber, Think Progress)
Lawsuits Allege Abuse by Border Patrol Agents (by Alan Gomez, USA Today)