Inspectors General Complain to Congress that Justice Dept., Chemical Safety Board and Peace Corps Refuse to Share Documents Needed for Audits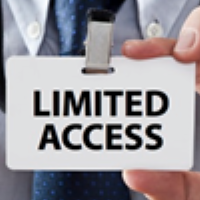 Multiple federal agencies under the Obama administration, which pledged to make government more open and transparent, have refused to share information with federal investigators charged with keeping government honest and efficient.
A group of 47 inspectors general (IGs) informed Congress that the Department of Justice, the Peace Corps and the Chemical Safety Board have at different times stymied the audits by IGs by not turning over important internal documents.
With the Peace Corps, the agency reportedly withheld records of sexual assaults against its volunteers.
The Washington Post said Peace Corps officials eventually provided the information to the IG, but only "under a special agreement." Also, the agency still has not allowed its inspector "unfettered access."
The refusals represented "potentially serious challenges" to the IGs' authority and their "ability to conduct our work thoroughly, independently, and in a timely manner," the inspectors wrote in their letter to Senators Tom Carper (D-Delaware) and Tom Coburn (R-Oklahoma), the heads of the Senate Homeland Security and Government Reform Committee, and Representatives Darrell Issa (R-California) and Elijah Cummings (D-Maryland), who lead the House Oversight and Government Reform Committee.
It was pointed out in the letter that the Inspector General Act of 1978 guarantees that IGs have "complete, unfiltered, and timely access to all information and materials…without unreasonable administrative burdens."
In the case of the Justice Department, the IG "had essential records withheld by agency components in three different reviews due to a cramped reading of the IG Act by agency lawyers, despite the fact that such records had been produced to the [IG] by the agency in many prior reviews without objection," according to the letter.
In response to the letter, Carper promised to work with the IGs to address their complaints.
Coburn said in a statement that it was "deeply troubling that federal agencies are increasingly obstructing this vital mission and, in doing so, undermining the very foundations of our government."
He added: "This is an extremely dangerous place to be for a government established to be of the people, by the people, for the people."
-Noel Brinkerhoff
To Learn More:
Report (Inspectors General) (pdf)
Dozens of Inspectors General Say Federal Agencies Hindering Oversight (by Josh Hicks, Washington Post)