Inspector General Slams National Highway Traffic Safety Administration for Failing to Implement Transparency and for not Protecting Consumers' Identities
Sunday, February 28, 2016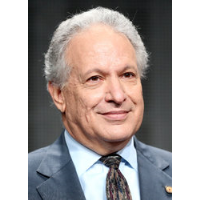 NHTSA chief Mark Rosekind (photo: Frederick M. Brown, Getty Images)
By Stacy Cowley, New York Times
Five years after an internal audit revealed serious shortcomings at the nation's top auto safety regulator, the agency has failed to follow through on some overhauls, according to a new audit (pdf) by the Transportation Department's inspector general.
The National Highway Traffic Safety Administration still lacks a training plan to ensure that its safety investigators have the necessary expertise, and it frequently fails to record important investigative evidence and decisions, the report said. Efforts at change have been slipshod: An investigative documentation checklist developed in 2013 was subsequently almost ignored, the report found.
The original audit, published in 2011, was ordered after Congress expressed concerns over Toyota's handling of recalls to address unintended acceleration in its cars.
While the new report acknowledges that the safety agency had adopted all of the inspector general's recommendations, it said that in some cases it had fallen short in carrying them out.
The shortcomings underscore the findings of a blistering audit by the inspector general from last June that drew attention to the safety agency's undertrained staff and weak processes for analyzing the safety data it collects from automakers and consumers.
In one especially glaring example, repeated in the new report, the agency workers in charge of interpreting data that can help regulators detect potential defects told auditors that they have no training or background in statistics.
The agency has fallen under withering criticism from lawmakers in recent years for overlooking clues about safety defects in vehicles and failing to use the full extent of its powers to regulate the industry it is charged with overseeing.
In response, Mark R. Rosekind, the agency's chief, has taken a more aggressive approach since assuming the top job in 2014, increasing penalties and imposing stricter oversight.
In one of his central initiatives, he has pledged to improve the agency's detection tools for making sense of the data it collects and to take a more aggressive stance on enforcement.
"We have committed to making changes at N.H.T.S.A. because the status quo clearly wasn't sufficient," he said in a speech last month at an auto industry conference.
The inspector general's new findings are described in a 22-page report obtained by The New York Times in advance of its scheduled release on Friday.
In a statement responding to the report, the agency said it would enact all of the inspector general's recommendations by June 30.
Gordon Trowbridge, an agency spokesman, said it would also be finished by June with a set of improvements outlined in an internal report last year, commissioned after General Motors' decade-long failure to disclose a defective ignition switch that has been linked to at least 124 deaths.
In its own blunt internal report, N.H.T.S.A. acknowledged a list of institutional failings.
The remedies it mapped out included a more robust software system for gathering and analyzing data, increased staff training, better internal information-sharing tools and stricter crash reporting requirements for automakers.
Rachel Abrams contributed reporting.
To Learn More:
Additional Efforts are Needed to Ensure NHTSA'S Full Implementation of OIG'S 2011 Recommendations (Office of Inspector General, National Highway Traffic Safety Administration) (pdf)
National Traffic Safety Administration Failed to Protect Americans from Lethal G.M. Ignition Switch (by Noel Brinkerhoff, AllGov)