Inspector General Report Details Dysfunction in Patent and Trademark Office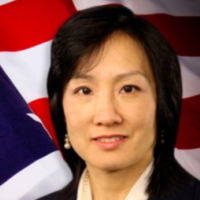 Michelle K. Lee, director of the U.S. Patent and Trademark Office
The work habits of examiners at the U.S. Patent and Trademark Office (USPTO) have once again come under scrutiny and been found wanting, according to a new report (pdf).
An audit by the Inspector General for the U.S. Department of Commerce, USPTO's parent agency, showed that supervisors have no way to know whether examiners are issuing quality patents that will ensure an innovation is protected.
"We found that USPTO's performance appraisal plans and related policies cannot distinguish between examiners who issue high-quality decisions versus those who issue low-quality decisions," the report said. In addition, auditors found that nearly all examiners are graded "above average" on performance evaluations, entitling them to bonuses averaging more than $6,000 per year.
The inspector general also found fault with USPTO's process for discovering errors in patent examinations. Supervisors are required to conduct at least four reviews of examinations each year, yet there are no records that show if such reviews occurred. When errors are found, they're sometimes grouped together, making several errors appear as one in a review.
The report also outlined "patent mortgaging," a practice in which examiners submit incomplete work to gain credit. This is supposed to be treated as misconduct, but often isn't, the inspector general found. Another practice, "end-loading," is when examiners wait until the end of a quarter to submit reports. The inspector general interviewed USPTO supervisors who said the practice made it difficult to monitor the quality of the submissions.
The inspector general recommended improvements to supervisory processes and a strengthening of quality control procedures in the office, increased use of databases to detect errors in examinations and better controls on patent mortgaging.
The inspector general last year found multiple abuses in USPTO's telework program, including end-loading, examiners being paid full salaries despite not working for several weeks a year and even one examiner who'd installed a "mouse-mover" program on his home computer so auditors couldn't tell he was not working. When it was discovered, supervisors did nothing.
In 2014, USPTO issued more than 300,000 patents. The agency employs 8,300 examiners, about half of whom work full-time from home.
-Steve Straehley
To Learn More:
Patent and Trademark Office Doesn't Know If Examiners Are Doing Their Jobs, Watchdog Says (by Lisa Rein, Washington Post)
USPTO Needs to Strengthen Patent Quality Assurance Practices (U.S. Department of Commerce Inspector General) (pdf)
U.S. Patent Statistics Chart, 1963 – 2014 (U.S. Patent and Trademark Office)
Patent Office Hid Details of Workers Lying about Hours from Inspector General (by Noel Brinkerhoff and Steve Straehley, AllGov)