In First of its Kind Case, Victim Goes after Financial Damages for Rape and Sex Trafficking
Friday, September 25, 2015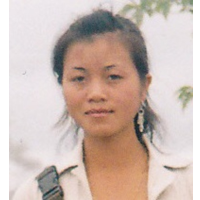 Panyia Vang (photo: Vang family)
A victim of sexual assault and trafficking from Laos is suing her attacker in U.S. court, representing a new legal tactic in the fight against such crimes.
Panyia Vang, now 22, was only 14 years old in 2006 when Thiawachu Prataya of Minnesota, with the help of his ex-wife, lured her into a Vientiane hotel room in Laos for a supposed music video audition, with the promise of music stardom. Instead of helping the young aspiring singer launch an entertainment career, Prataya allegedly brutally and repeatedly raped the girl, according to the Star Tribune.
"When I escaped, I was recaptured, bleeding and crying, and taken back to be raped again," Vang recalled, speaking through her attorney. "I thought my body, my life and my future were ruined forever."
The rapes resulted in Vang becoming pregnant, and her traditional Hmong parents demanded she marry Prataya, who is now in his 50s. The couple moved to Minnesota along with Vang's father. Once in the U.S., Prataya threatened to keep Vang from seeing their child unless she agreed to continue to have sex with him.
With the help of attorney Linda Miller, who has handled dozens of human trafficking cases, Vang filed a lawsuit in federal court in 2011. She is seeking $450,000 in damages, "the minimum amount allowed under the statute for the three criminal counts alleged in the suit," David Chanen reported for the Tribune.
Miller filed the suit under authority of Masha's Law, a 2006 federal statute that allows children to sue anyone who creates, owns or distributes pornographic images of them. According to the suit, Prataya has admitted to actions that fall under the law's definitions of child sex tourism and trafficking. Miller is also talking to the U.S. attorney's office to convince them to file federal charges against Prataya.
There has been only one other lawsuit that cited Masha's Law as the basis for its claims—the case of a man accused of molesting boys in Mexico and Thailand. According to Miller, the accused, Thomas White, died in a Mexican prison in 2013 as he awaited extradition to the United Sates. None of his victims received compensation as a result of the suit.
-Noel Brinkerhoff, Danny Biederman
To Learn More:
Unprecedented Lawsuit Filed on Behalf of Child Sex Exploitation Victim (by David Chanen, Star Tribune)