Illegal GMO Monsanto Wheat Appears in Oregon, Leading to Halt of U.S. Wheat Imports in Asia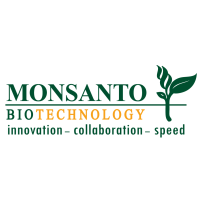 A genetically modified (GM) type of wheat not authorized for commercial sale in the U.S. somehow appeared on a farm in Eastern Oregon, resulting in at least two Asian countries halting all imports of American wheat.
The GM wheat apparently was made by Monsanto, a leader in agricultural biotechnology that used it in a test program nearly a decade ago.
Federal regulators from the Animal Plant Health Inspection Service are investigating to determine how the wheat got on the farm.
Monsanto said it does not know how it happened. The company tested GM varieties of wheat between 1998 and 2004 in 17 states, including Oregon. But officials said all tested material was destroyed after the program was shut down nine years ago.
Currently, no varieties of GM wheat have been approved for commercial farming anywhere in the world.
The discovery led the governments of South Korea and Japan to temporarily suspend imports of U.S. wheat. South Korea also is testing its existing American wheat imports for signs of the GM crop.
-Noel Brinkerhoff
To Learn More:
Monsanto Modified Wheat Mystery Deepens in Oregon (by Andy Coghlan, New Scientist)
Genetically Modified Wheat: Oregon Growers Shocked at Discovery, Seek to Reassure Export Markets (by Eric Mortenson, The Oregonian)
Ernest Barnes v. Monsanto (U.S. District Court, Kansas) (pdf)