Idaho to Finally Stop Putting Prison Inmates in Solitary Cells with No Toilets, Sinks or Mattresses
Saturday, September 05, 2015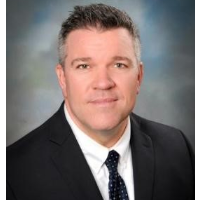 IDOC Director Kevin Kempf (photo: Idaho Dept. of Corrections)
In the same week California agreed to reduce its use of solitary confinement in state prisons, Idaho has decided to halt its use of prison cells that have no beds, toilets or sinks.
Idaho's "dry cells," basically four concrete walls, a ceiling and a floor with a drain, have been called inhumane by human rights advocates.
Mental health experts also criticized the reliance on dry cells, which often were used to manage inmates trying to hurt themselves or others. Isolating prisoners in this manner only made things worse for them, research showed, and sometimes caused long-term psychological damage.
Litigation filed against the state finally convinced Idaho's top prison official, Kevin Kempf, to end the use of dry cells. There are 11 dry cells at the Idaho State Correctional Institution and the Idaho Maximum Security Institution near Boise, according to the Associated Press.
"Research is showing us that in many cases segregation doesn't work and is causing more harm than good," Kempf said in a press release. "Knowing that 97 percent of all inmates will one day walk out of prisons and into our neighborhoods tells me we shouldn't be adding to their risk of committing more crimes but rather doing everything we can to reduce this risk."
The state also plans to review its segregated housing program at state prisons.
-Noel Brinkerhoff, Steve Straehley
To Learn More:
Idaho Prison Officials Ban Use of So-Called "Dry Cells" (by Rebecca Boone, Associated Press)
Idaho to Stop Throwing Inmates in Solitary Confinement Cells without Beds, Sinks or Toilets (by Carimah Townes, ThinkProgress)
IDOC Bans Use of Dry Cells (Idaho Department of Correction)
Prison Officials Push to Reduce Number of Inmates in Isolation (by Tony Mauro, National Law Journal)
Use of Solitary Confinement gets Overhaul in California Prisons (by Noel Brinkerhoff, AllGov)
Does Solitary Confinement in U.S. Prisons Qualify as Torture? (by Noel Brinkerhoff, AllGov)