Foreign Intelligence Surveillance Court Rejects Verizon's Challenge to Constitutionality of NSA Collection of Call Records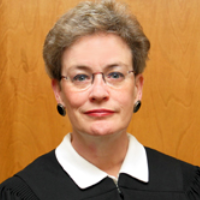 Judge Rosemary Collyer
Despite a ruling late last year that the National Security Agency's (NSA) collection of Americans' call records is likely unconstitutional, a judge on the Foreign Intelligence Surveillance Court in March ruled against Verizon's challenge to the collection.
Judge Rosemary M. Collyer ruled that, based on a 1979 decision by the Supreme Court, people have no expectation of privacy when dialing phone numbers. However, American Civil Liberties Union staff attorney Patrick C. Toomey told The Washington Post that the 1979 case, Smith v. Maryland, involved the records of one criminal suspect collected over several days. "That case looked nothing like the NSA's phone-records program, in which the government collects hundreds of millions of Americans' phone records in bulk, indefinitely," he said.
According to The New York Times, the government seeks orders from the FISA court every 90 days to direct phone companies to turn over to the NSA on a daily basis all call-detail records. The records include numbers dialed and call times and durations, but not their content.
Verizon challenged the collection in January, arguing that it could not be sure that the court had considered the opinion that the program likely violated Americans' privacy rights, according to documents released by the Office of the Director of National Intelligence.
-Steve Straehley
To Learn More:
Surveillance Court Rejected Verizon Challenge To NSA Calls Program (by Ellen Nakashima, Washington Post)
Phone Company Bid to Keep Data From N.S.A. Is Rejected (by Charlie Savage, New York Times)
NSA Strives to Restore 100% Coverage of Phone Calls as in the Days of George W. Bush (by Steve Straehley, AllGov)
FISA Court Reveals Why It Allowed NSA to Log Americans' Calls, Claims Telecoms Didn't Protest (by Noel Brinkerhoff and Danny Biederman, AllGov)
Obama Administration Orders Verizon to Turn over all Call Records (by Noel Brinkerhoff, AllGov)