Florida Government Reluctant to Help Foreclosed Homeowners and Unemployed
Thursday, October 25, 2012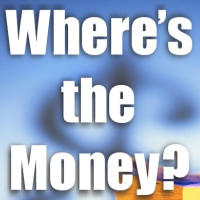 For the unemployed and the foreclosed, Florida can be a challenging place to live.
Like other states around the country, Florida received a sizeable sum of money ($300 million) as part of a national settlement with five large banks to resolve allegations of wrongful foreclosures and other mortgage servicing abuses.
But six months later, the Sunshine State is sitting on this money, due to a disagreement between state Republican Attorney General Pam Bondi and the GOP-controlled legislature. Bondi wants to make the funds available to homeowners, while lawmakers insist it go into the state budget, which could result in it being spent on other programs. The stalemate may not get resolved until next spring, when the legislature reconvenes.
Foreclosed homeowners aren't the only ones struggling because of a lack help from state officials. Floridians who have been laid off face multiple hurdles to obtain unemployment insurance.
For instance, the state now requires all unemployment applications to be filed online. The automated phone system was done away with after new rules were adopted by Republican Governor Rick Scott and GOP legislators.
The rules also require applicants to complete a 45-question skills test that covers applied mathematics, reading comprehension and other subjects. Applicants must also provide documentation that they have applied for five jobs each week.
And if that wasn't enough, Scott cut funding for the unemployment program by $800,000. This has led to a reduction in staff, making it more difficult for applicants who have questions about the process to speak with an actual human being.
-Noel Brinkerhoff
To Learn More:
Why Florida is Sitting on $300 Million Meant to Help Homeowners (by Cora Currier, ProPublica)
Florida Leads Race to the Bottom on Unemployment Compensation (by Kenneth Quinnell, AFL-CIO)
Florida Orders Applicants for Federal Needy Families Program to be Drug Tested…and Pay for It (by Noel Brinkerhoff, AllGov)
Revenge of the Wrongly Foreclosed: Florida Sheriffs Threaten to Seize Bank of America Assets (by David Wallechinsky, AllGov)