Federal Judge Overrules Hawaiian Vote against Monsanto GMO Crops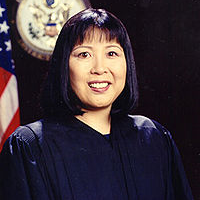 Judge Susan Oki Mollway (photo: United States District Court for the District of Hawaii)
Yet another attempt by Hawaiians to ban genetically engineered crops has been thwarted by the courts.
District Court Chief Judge Susan Oki Mollway ruled this week that a Maui County ban on the cultivation of GMO crops was invalid because federal and state laws supersede it. The measure required a moratorium on the growing of GMO crops until scientific studies are conducted on their safety and benefits.
Monsanto and Dow Chemical opposed the local measure, which voters approved last November. Both companies operate farms on the island that study GMO crops. The biotech industry, including both of those firms, spent more than $7 million to defeat the measure. It ended up being the most expensive political campaign in the history of the state, according to Anita Hofschneider at Honolulu Civil Beat.
Mollway's ruling did not address the substance of the ban, only the legal question of county authority. "No portion of this ruling says anything about whether GE organisms are good or bad or about whether the court thinks the substance of the ordinance would be beneficial to the county," she said.
Mollway's reasoning was similar to that used by Judge Barry Kurren last year, when he ruled against a partial ban on genetically modified farming in Hawaii County and a pesticide disclosure law in Kauai County, according to Hofschneider.
Mark Sheehan, one of five citizens who sponsored the ballot initiative, said the ordinance was designed and written to address issues that don't exist in state law. "That was lost on the judge," he told the Associated Press, noting that his group will appeal the ruling. "So we will have to move along and have to find justice for the constitutional rights of the people of Maui at another level."
-Noel Brinkerhoff, Danny Biederman
To Learn More:
Federal Judge Rules Maui County Ban on GMO Crops Invalid (by Audrey McAvoy, Associated Press)
Federal Judge Strikes Down Maui County's GMO Moratorium (by Anita Hofschneider, Civil Beat)
Americans Overwhelmingly Want GMO Labeling…Until Big Companies Pour Money into Election Campaigns (by Noel Brinkerhoff, AllGov)
Bad Day in Sacramento for GMO Labeling and Fracking Moratorium (by Ken Broder, AllGov California)