Federal Judge Devises Way around Wisconsin Voter ID Law … and State Doesn't Like It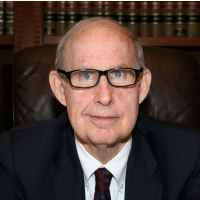 Judge Lynn S. Adelman
By Mitch Smith, New York Times
Wisconsin residents without photo identification can vote in November's election if they sign an affidavit swearing to their identity, a federal judge ruled (pdf) Tuesday, providing temporary clarity in a long-running dispute about voter identification.
In granting the preliminary injunction, Judge Lynn S. Adelman of the U.S. District Court in Milwaukee said a "safety net is needed for those voters who cannot obtain qualifying ID with reasonable effort." He called the option of signing an affidavit "a sensible approach that will both prevent the disenfranchisement of some voters" but also "preserve Wisconsin's interests in protecting the integrity of its elections."
Wisconsin's attorney general, Brad Schimel, said in a statement that he was "disappointed with the court's decision." Schimel's office has defended the law for years and insisted that requiring identification was a necessary safeguard against voter fraud. The requirement was approved by Gov. Scott Walker and the Republican-led Legislature in 2011.
"We will decide the next course of action after Wisconsin Department of Justice attorneys have had time to fully review and analyze the court's decision," said Schimel, a Republican.
But opponents of the law, including the American Civil Liberties Union, which filed the lawsuit, have pointed out that confirmed cases of voter fraud are rare and said requiring photo identification would in effect strip rights from legitimate voters, with a greater effect on older adults and minorities.
"This ruling is a strong rebuke of the state's efforts to limit access to the ballot box," Sean Young, a lawyer with the ACLU's Voting Rights Project, said in a statement. "It means that a fail-safe will be in place in November for voters who have had difficulty obtaining ID."
Adelman previously struck down the entire voter ID law, but his decision was overturned by a federal appellate court in 2014. The ACLU then requested that voters who had trouble obtaining identification be allowed to sign an affidavit and then cast a ballot. Adelman's injunction allows voting with an affidavit while the case is pending.
To Learn More:
Ruthelle Frank, et al., v. Scott Walker, et al. (U.S. District Court, Eastern District of Wisconsin) (pdf)
15 States Wielding New or Stricter Voter ID Laws in Run-Up to Presidential Election (by Michael Wines and Manny Fernandez, New York Times)
State Courts versus Republican Efforts to Limit Voting: Wisconsin (by Noel Brinkerhoff, AllGov)