Federal Agency In Charge of Protecting Whistleblowers Caught Punishing In-House Whistleblower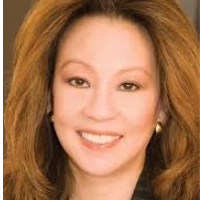 MSPB Chair Susan Tsui Grundmann
Physician, heal thyself.
The Merit Systems Protection Board (MSPB) is an agency where federal employees can go to request relief when they believe they have been unjustly disciplined or fired for whistleblowing. But now that designated protector of whistleblowers has been found to have improperly punished one of its own for blowing the whistle on the board itself.
Timothy Korb, an attorney employed by the MSPB, presented information at a meeting that highlighted the board's backlog of cases and its failure to clear them quickly, according to Lisa Rein of The Washington Post. Korb was ordered to be suspended 21 days without pay and to have some of his key duties taken away.
He appealed to—where else?—the MSPB, claiming he was improperly disciplined for blowing the whistle on his employer's shortcomings.
A judge from the U.S. Coast Guard was brought in to hear the case to avoid a conflict of interest. He ruled in favor of Korb. "The Agency was required to prove by clear and convincing evidence that it would have taken the same personnel action in the absence of any protected activity or disclosure," Administrative Law Judge George Jordan wrote Sept. 25, according to the Post. "It has not done so."
Although Korb's supervisor backed down before Korb was actually suspended, Jordan ruled nonetheless that the "decision to immediately propose a lengthy suspension . . . (was) harsh and retaliatory on its face."
-Steve Straehley
To Learn More:
The Agency That's Supposed to Protect Whistleblowers Across the Government Got Slapped for Retaliating Against One of its Own (by Lisa Rein, Washington Post)
Supreme Court Gives TSA Whistleblower another Victory (by Danny Biederman and Steve Straehley, AllGov)