FDA So Slow to Respond to GAO Recommendations about Secret Food Additives that It's like not Responding at all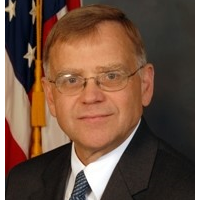 Michael R. Taylor, FDA Deputy Commissioner for Foods (photo: FDA)
In 2010, the Government Accountability Office (GAO) examined the process used by the Food and Drug Administration (FDA) for regulating food additives and came up with six ways the FDA could improve this function. Five years later, FDA officials have satisfied only one of the GAO suggestions.
"It's really clear that we have no basis to make almost any conclusions about the safety of the current food supply," Laura MacCleery, an attorney with the Center for Science in the Public Interest, a consumer advocacy group, told the Center for Public Integrity. "We don't know what people are eating."
The GAO report even stated that the FDA's oversight process does not help ensure the safety of all new food ingredients, and it criticized companies' ability to use new added ingredients deemed generally recognized as safe (GRAS) without informing federal food regulators.
GRAS came about as a way to exempt simple ingredients in long use, such as table salt, from FDA review after food regulations were strengthened in the 1950s. However more items are added to the list each year as manufacturers use the GRAS list as a loophole to avoid having their products evaluated by the FDA.
The recommendation ("Develop a strategy to help ensure the safety of engineered nanomaterials that companies market as GRAS substances without the agency's knowledge") resulted in the FDA issuing a final guidance on nanotechnology last June, according to the Center for Public Integrity.
A second recommendation to develop a strategy to finalize a 1997 proposed rule that defines how companies can voluntarily submit safety determinations to the FDA for a cursory review will be completed by August 2016, according to the Center for Public Integrity.
The GAO's four other recommendations were:
-Develop a strategy to require any company that conducts a GRAS determination to provide FDA with basic information, including the ingredient's identity and intended uses, and post the information on the agency's website.
-Develop a strategy to minimize the potential for conflicts of interest in companies' GRAS determinations.
-Develop a strategy to monitor the appropriateness of companies' GRAS determinations through random audits or some other means.
-Develop a strategy to conduct reconsiderations of the safety of GRAS substances in a more systematic manner including responding to citizen petitions in a timely manner.
-Noel Brinkerhoff, Steve Straehley
To Learn More:
Why the FDA Doesn't Really Know What's in Your Food (by Erin Quinn and Chris Young, Center for Public Integrity)
Loopholes and Weak Enforcement Lead to Unapproved Chemicals Added to Foods (by Noel Brinkerhoff and Danny Biederman, AllGov)
35% of Food Additives Deemed Harmless were Evaluated by Manufacturer or Contractor Hired by Manufacturer (by Noel Brinkerhoff, AllGov)