FDA Settlement with Fish-Oil Maker May Encourage Pharma Lawsuit Filings Seeking Right to Promote Unapproved Drugs
Wednesday, March 09, 2016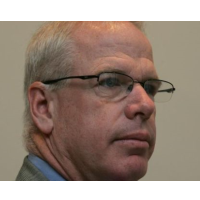 Amarin CEO John Thero (photo: Cyril Byrne, Irish Times)
By Matthew Perrone, AP Health Writer
WASHINGTON (AP) — The maker of a prescription fish-oil drug says it has reached a legal settlement that will allow it to promote unapproved uses of its drug for lowering fat levels.
The closely watched case between Amarin and the Food and Drug Administration could strengthen the drug industry's hand in the ongoing debate over promoting drugs for uses that have not been declared safe and effective by regulators.
But the FDA said Tuesday the settlement is "specific to this particular case and situation," and did not mark a new legal precedent.
"The FDA is responsible for protecting the American public by helping to ensure medical products meet the rigorous legal standards for safety and effectiveness for their intended uses," the agency said in a statement.
Still, pharmaceutical experts said companies would likely pursue more aggressive legal action against FDA, in light of the settlement.
"We would expect companies throughout the country to ask courts to provide the same legal reasoning," said attorney John Fleder, who was not involved in the case.
In August, Amarin won a surprise victory over the FDA when a U.S. District Court judge ruled (pdf) that the company had a First Amendment right to distribute journal articles about unapproved indications for Vascepa.
Amarin said in a statement Tuesday that the FDA agreed to be bound by the earlier court decision.
Drugmakers are not allowed to advertise drugs for "off-label" uses, or those that have not been cleared by the FDA as safe and effective. But companies' ability to distribute independent materials about their drugs — such as medical journal articles — has been subject to years of legal debate centering around the limits of "commercial speech."
The FDA approved Vascepa in 2012 for patients with abnormally high levels of triglycerides, a type of fat found in the bloodstream. But the agency rejected a second use that would have allowed the company to market the pill to patients with lower triglycerides who also take statins — drugs used to lower cholesterol. The agency said the company needed to submit more data on whether lowering triglycerides actually translates into fewer heart problems in those patients. And FDA regulators suggested that distributing information about the alternate use would be illegal.
Amarin responded in May with a pre-emptive lawsuit, arguing that FDA efforts to stop the company from sharing "off-label" information would violate the company's free speech protections. In August, Judge Paul Engelmayer agreed, stating the company could "engage in truthful and non-misleading speech" while promoting its drug.
Doctors are free to prescribe drugs for unapproved uses, regardless of FDA's prescribing recommendations.
Some attorneys cautioned Tuesday that the settlement had "important limitations."
"It only applies to Amarin," said Lisa Dwyer. "I don't think we're at a point where it makes sense to extrapolate to other companies."
Vascepa is Amarin's only approved product, a prescription strength form of an omega-3 fatty acid found in wild fish. Fish oil is thought to lower heart disease risk, though no definitive studies have yet established that benefit.
Shares of Amarin Corporation PLC rose 14 cents, or 9 percent, to $1.69 in after-hours trading.
To Learn More:
Obama-Appointed Judge Gives Potentially Breakthrough Ruling Giving Drug Companies the Right to Market Drugs for Uses not Approved by FDA (by Steve Straehley, AllGov)