Facebook Bans Private Gun Sales, Sending Gun Traders Scrambling to Find Online Platforms
Thursday, February 04, 2016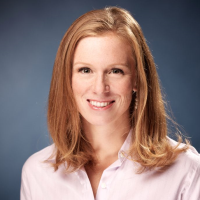 Facebook's Monika Bickert (photo: LinkedIn)
By Dustin Volz and Julia Edwards
WASHINGTON (Reuters) - U.S. gun traders are setting up new websites to arrange deals after Facebook Inc barred private gun sales on its platform.
With gun rights and safety registering as a hot-button issue on the U.S. presidential campaign trail after several mass shootings last year, Facebook said on Friday it would no longer allow users to arrange private gun sales via the site.
Reaction was swift among some Facebook gun trader groups, hundreds of which are based in the United States. Some of them immediately began advertising other gun-dealing websites.
In a chat room outside Facebook on the Firearms Enthusiasts Club website, users complained their gun trading groups had been deleted from Facebook and urged others to spread the word about their site.
"I just lost Cheap Guns Minnesota which had close to 18,000 members," said a user by the name of "The Guard Dog." "So PLEASE spread the word about this site to every group in EVERY state."
The administrator of the Facebook group Central Florida Gun Talk changed its name to Central Florida on Monday and directed the group's 2,055 members to another site outside Facebook set up quickly in response to the ban.
Another Facebook user posted that the gun community had "grown dependent on Facebook" and the ban "will backfire" by forcing gun traders to unmonitored sites where users share less information about themselves.
Facebook users contacted directly by Reuters did not respond to requests for comment.
Monika Bickert, Facebook's head of global policy management, said in an interview that gun group administrators were notified of the new policy ahead of its enforcement.
"We have to spend a lot of time thinking through new policies," she said, noting that 80 percent of Facebook's 1.6 billion users reside outside the United States and Canada.
Bickert said Facebook will rely solely on user reports when deciding which posts, groups and accounts to delete or restrict. The company gets about a million user reports a day, she said.
Bickert said Facebook's community operations team decides whether to remove reported content including terrorist activity, cyber-bullying and nudity, in addition to private gun sales. The team works in offices around the world and has subject matter experts fluent in dozens of languages, Bickert said.
But it is challenged sometimes by having "a very limited picture." She said, "The context in the actual post may be unclear. It may be hard to tell what they are expressing [and] we aren't seeing what they're saying offline."
The gun policy change came as Facebook pushes further into e-commerce and underscores social media firms' challenges in managing content to weed out violent extremists, criminals and other bad actors without being too restrictive of free speech.
The National Rifle Association declined to comment.
Given Facebook's and Instagram's popularity, "it's really significant for them to say, 'not on our platform,'" said Erika Soto Lamb, a spokeswoman for the Michael Bloomberg-backed Everytown for Gun Safety.
Licensed gun dealers are still able to advertise firearms on Facebook that lead to sales off the network.
Additional reporting by Julia Harte.