EPA Civil Rights Investigations Drag on for Years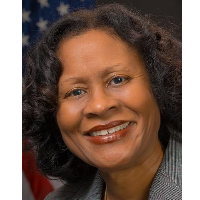 Velveta Golightly-Howell
No corporate executive ever suggested that a toxic waste dump be situated in his own neighborhood. Facilities such as those are usually put in areas whose residents, often members of minority groups, have the least amount of political power.
The Environmental Protection Agency (EPA) has an Office of Civil Rights (OCR) to ensure that minorities are treated fairly in matters of the environment under Title VI of the Civil Rights Act. The trick is to live long enough for the office to investigate a claim.
It's supposed to be a fairly quick process. The EPA is supposed to acknowledge a claim within five days, decide within 20 days whether it will be investigated and complete any investigation within 180 days.
But that's not how it works in the real world. OCR can take an incredibly long time to investigate a claim. A list on the EPA website shows all the Title VI complaints and some of the claims are old enough to vote.
A group of New Mexicans who opposed a toxic waste dump in the southwestern corner of the state complained that the company proposing the site wasn't distributing information and holding hearings in Spanish, the language of many of the people who would be affected by the dump, according to The Center for Public Integrity. That was in 2002.
Thirteen years later, OCR is still investigating the claim of discrimination even though the proposed site has been put on hold. Another case, brought by residents of Flint, Michigan, is still open after 16 years.
Those two groups, along with three others, have tired of the EPA's delays and have filed suit against the agency, asking that findings be issued and remediation imposed.
The office's director says the delays aren't intentional. "Our goal is really to provide relief for the complainants who have brought their issues and concerns to [the office]," Velveta Golightly-Howell told NBC News.
Meanwhile, residents of New Mexico and Flint wait. And wait.
-Steve Straehley
To Learn More:
Thirteen Years and Counting: Anatomy of an EPA Civil Rights Investigation (by Talia Buford, Center for Public Integrity)
Environmental Justice Denied: Syracuse Residents' Losing Fight Against Sewage Plant (by Kristen Lombardi, NBC News)
Complaints Filed with EPA under Title VI of the Civil Rights Act of 1964 (Environmental Protection Agency)
EPA Inspector General Claims Illegal "Rogue" Unit Blocks Investigations (by Noel Brinkerhoff, AllGov)