EEOC Files Lawsuit against 10 Oil Companies for Paying Women less than Men for Same Work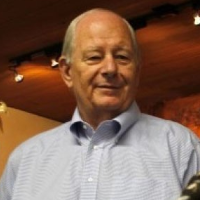 Hank True (photo: Matt Young, Casper College)
Ten associated oil companies operating in a dozen states are being sued by the Equal Employment Opportunity Commission (EEOC) for paying female workers less money than male counterparts.
The EEOC lawsuit is directed at True Oil LLC, based in Wyoming and owned by brothers Hank and Dave True, and its associated companies (Belle Fourche Pipeline Company, Black Hills Trucking, Inc., Bridger Pipeline LLC, Butte Pipeline LLC, Eighty-Eight Oil LLC, Equitable Oil Purchasing Company, Toolpushers Supply Co., True Drilling LLC, and True Ranches, LLC). The companies, which have a unified accounting department, are accused of paying women accounting clerks lower wages than those paid to men doing the same work.
The differences in pay constitute a violation of the Equal Pay Act of 1963, which prohibits discrimination in compensation on the basis of sex, according to the EEOC.
The agency sued True Oil only after it was unable to reach a settlement.
Among the examples of alleged violations, according to ThinkProgress, was a situation involving a male clerk who had only one year of accounting experience, plus 11 years as a store manager with some bookkeeping experience, being paid $21 an hour. Hired at the same time as that man was a woman who had 17 years of accounting experience yet was never paid more than $16.93 an hour. Another woman with a decade of experience running her own business and five years' bookkeeping experience topped out at $17.91.
ThinkProgress also pointed out that at least two of the oil companies are federal contractors who would have signed agreements promising to comply with equal pay laws.
The EEOC is seeking lost wages and damages as well as the prevention of discrimination for future employees.
-Noel Brinkerhoff
To Learn More:
These Companies Are Paying Women Less Than Men, According To Lawsuit (by Bryce Covert, ThinkProgress)
Ten Exploration and Production Companies Sued by EEOC for Sex-Based Pay Discrimination (Equal Employment Opportunity Commission)
U.S. Complaint: Oil Companies Paid Women Less than Men (by Ben Neary, Associated Press)