Drug-Related Deaths Reach Level of Motor Vehicle Deaths
Wednesday, December 28, 2011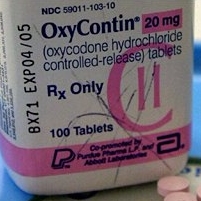 After three decades of soaring numbers, drug-related fatalities have become nearly as common as deaths resulting from car crashes.
"In 2008, there were more than 41,000 poisoning deaths, compared with about 38,000 motor vehicle traffic deaths," the CDC reported, adding that 89% of poisoning deaths that year were caused by drugs.
Drug poisoning deaths increased six fold from about 6,100 in 1980 to 36,500 in 2008, according to the CDC. Of the 2008 total, at least 14,800 (40%) were attributed to opioid analgesics such as morphine, hydrocodone, oxycodone, methadone and fentanyl.
-Noel Brinkerhoff
Prescription Drugs Cause More Deaths than Illegal Drugs (by Noel Brinkerhoff, AllGov)