Drug Firm Hired Doctors with Troubling Track Records to Promote Powerful Painkiller
Saturday, November 29, 2014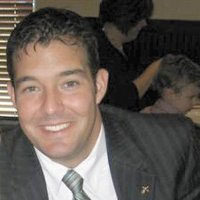 Insys President and CEO Mike Babich
An Arizona pharmaceutical company had no qualms about hiring doctors with questionable records or reputations to promote a powerful painkiller that has killed some patients.
Insys Therapeutics, maker of the drug Subsys, paid millions of dollars to physicians to prescribe the product, which is approved only for cancer patients who are already taking opioid drugs constantly for pain. However, only 1% of Subsys prescriptions have been written by oncologists, according to The New York Times. About half were written by pain specialists. Other medical professionals, including dentists and podiatrists, were responsible for the rest. Physicians are allowed to write so-called "off-label" prescriptions, that is, for conditions other than the approved purpose.
Of the $2.8 million Insys paid to doctors during the last five months of last year, $67,000 went to Dr. Judson Somerville in Laredo, Texas—even though he was being investigated by state medical licensing officials. The Texas Medical Board eventually told Somerville to stop prescribing painkillers after three of his patients died of drug overdoses and authorities learned he had employees give out pre-signed prescriptions to patients, according to Katie Thomas of the Times.
Neurologist Gavin Awerbuch accepted $56,000 from Insys for pushing Subsys. He wound up in jail for defrauding Medicare of $7 million, as well as giving the painkiller to patients who didn't need it. A third doctor on the Insys payroll, Dr. Jerrold Rosenberg of Rhode Island, was reprimanded by medical officials in his state for inappropriately prescribing painkillers, including Subsys.
Subsys carries a high risk of dependency and can cause respiratory distress and death for those who are not using painkillers regularly, according to the Times.
Katie Thomas found that "several former sales representatives said in interviews that they were encouraged by the company to call on pain doctors who treated patients with a wide range of ailments, and to reward high-prescribing physicians with perks like paid speaking engagements. And in at least two cases, the company hired the adult children of top doctors to serve as their parents' sales representatives."
-Noel Brinkerhoff
To Learn More:
Using Doctors with Troubled Pasts to Market a Painkiller (by Katie Thomas, New York Times)
Doubts Raised About Off-Label Use of Subsys, a Strong Painkiller (by Katie Thomas, New York Times)
Chicago Sues Drug Companies over Painkiller Marketing (by Noel Brinkerhoff, AllGov)
States Battle with FDA over Powerful New Painkiller (by Noel Brinkerhoff, AllGov)
Doctors are Primary Source of Narcotic Painkillers for Chronic Drug Abusers in U.S. (by Noel Brinkerhoff, AllGov)
V.A. Doctors Renewed Opiate Painkillers for Patients They Never Saw (by Noel Brinkerhoff, AllGov)