Despite Falling Demand, Company to Open Two New Coal Mines
Wednesday, September 07, 2016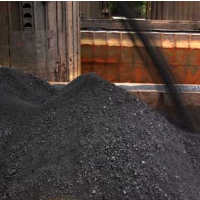 Credit: Getty Images
By Mead Gruver, Associated Press
CHEYENNE, Wyo. — Mines are closing and the coal industry is facing a run of bankruptcies and other bad news, but a company backed by a $90 million investment is defying conventional wisdom by preparing to open two new mines in Appalachia, the hardest-hit coal region.
The mines in West Virginia and Virginia will create some 400 jobs in counties where unemployment ranges close to three times the national average, Ramaco Development CEO Randall Atkins told The Associated Press.
"It's a fairly big deal, frankly, for southern West Virginia," Atkins said.
Low prices for natural gas and new pollution regulations are turning many utilities off coal as their fuel of choice for generating electricity. U.S. coal-fired power capacity is down 15% since 2011, according to the U.S. Energy Information Administration.
This coal won't be used for electricity but for steel manufacturing. Metallurgical coal prices are up lately due to a mix of international market factors. But Ramaco can make the mines work even at even fairly low prices, Atkins said.
The Elk Creek Mine in southern West Virginia and the Berwind Mine spanning the boundary between southern West Virginia and Virginia will be operational for about 17 years. A $90 million private equity investment should enable test mining at both sites to begin early next year.
Work on the Elk Creek Mine's coal preparation plant will start even sooner, according to Kentucky-based Ramaco.
"We will start construction at the Elk Creek property just as soon as we get all the equipment lined up there," Atkins said.
The company plans to begin talking with potential buyers in the next few weeks and could begin shipping coal under supply agreements in 2018, he said.
Ramaco also has been seeking to open a mine in northern Wyoming that would supply coal to power plants for generating electricity. The Brook Mine proposal has been challenged in court by another company claiming surface ownership rights in the area but the mine faces no significant regulatory obstacles yet.
Over the past year, bankruptcy reorganizations by major companies including Alpha Natural Resources, Arch Coal and Peabody Energy have roiled the U.S. coal industry. Coal companies in Chapter 11 also mine much of the nation's metallurgical coal, which is baked into a substance called coke that plays an important role in steel production.
While heavy debts have haunted those companies, Ramaco is debt-free and will strive to keep costs down, Atkins said.
"If we can control costs, the market will take care of itself. So even when you had a very low point in the market — which frankly we've had in the past 12 months — our cost is such that we would still be quite profitable," Atkins said.
Very thick coal seams will help control costs at the mines, which will be mostly underground but will include some surface and longwall operations as well, he added.
Longwall mining uses huge machines to shear blocks of coal hundreds of feet long from the coal seam while allowing the roof behind the machinery to collapse. In Wyoming, the top coal-producing state, nearly all coal comes from open-pit mines but Ramaco plans to employ longwall mining at the relatively small Brook Mine.
Ramaco has been working on development, planning and permitting at Elk Creek since acquiring the property in 2012. The company acquired the Burwind property in 2015, Atkins said.
Long-term, Ramaco seeks to produce up to 4 million tons from the two mines per year. While many environmental groups have embarked on a unified "keep it in the ground" campaign for coal and other fossil fuels, a Republican congressman from southern West Virginia welcomed the news that new mines might be on the way.
"Southern West Virginia needs jobs, and our families need the hope and promise that a paycheck brings," U.S. Rep. Evan Jenkins said in a release.
Prices for high-quality U.S. metallurgical coal have fallen in recent years, from $300 per ton to below $100, but recently rebounded to around $140 amid production cuts in China, rising demand in India and supply interruptions in Australia, said James Stevenson, director of North American coal for analyst firm IHS.
A metallurgical coal mine in Alabama formerly owned by bankrupt Walter Energy is set to reopen under new owner Warrior Met Coal, he noted.
New life for metallurgical coal mining could become a trend if companies can lock in contracts at higher prices, he said.
"It's pretty slowly ramping up, but you're going to see that kind of effect, where strong prices bring production," Stevenson said.
To Learn More:
Coal Industry Congressman wants Companies to Pay Less in Royalties to U.S. (by Noel Brinkerhoff, AllGov)
Coal Companies Gain Federal Subsidies by Selling Coal to Themselves (by Noel Brinkerhoff and Danny Biederman, AllGov)
U.S. Coal Production Drops to 20-Year Low (by Noel Brinkerhoff, AllGov)