Current Guantánamo Prisoner Publishes Book about his Experiences
Tuesday, January 20, 2015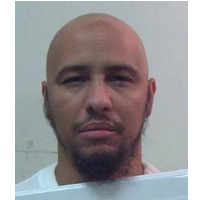 Mohamedou Ould Slahi (photo: Department of Defense)
A detainee who has spent the past 13 years at Guantánamo Bay is finally getting his memoir published following attempts by the U.S. government to keep it hidden from public view.
Mohamedou Ould Slahi was captured in his home country of Mauritania in 2002, and later spent time being tortured in Jordan and Afghanistan before the U.S. shipped him to Gitmo.
Like other accounts from detainees, Slahi's is filled with stories of being tortured. He says he was subjected to sleep deprivation, death threats, sexual humiliation, threats against his mother, forced to drink salt water, and beaten for hours at a time while immersed in ice, according to The Guardian.
"The end product of the torture, he writes, was lies," Spencer Ackerman and Ian Cobain wrote at The Guardian. "Slahi made a number of false confessions in an attempt to end the torment, telling interrogators he planned to blow up the CN Tower in Toronto. Asked if he was telling the truth, he replied: 'I don't care as long as you are pleased. So if you want to buy, I am selling.'"
It took Slahi six years to get his book published after the U.S. tried to keep it classified and contains 2,500 redactions ordered by the federal government. Guantánamo Diary is being published in the U.S. and 19 other countries.
Slahi is being held indefinitely at Gitmo with no indication if he will be released. He was cleared for release by a judge in 2010, but the government is still fighting to keep Slahi in prison. In 2004, a military prosecutor refused to continue work on the case because the evidence against Slahi was the product of torture.
-Noel Brinkerhoff
To Learn More:
Guantánamo Diary Exposes Brutality of U.S. Rendition and Torture (by Spencer Ackerman and Ian Cobain, The Guardian)
Guantánamo Diary: How A Classified, Handwritten Manuscript Became An Extraordinary Book (The Guardian)
Guantánamo Prisoner Caught in Al-Qaeda Catch 22 (by David Wallechinsky and Noel Brinkerhoff, AllGov)