Congress Passes Bill to Reform Military Policy on Sexual Assault and Rape
Saturday, December 21, 2013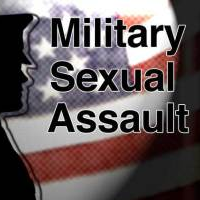 (AP Graphic)
Congress has sent a clear message to the U.S. military that it's time to reform its handling of sexual assaults.
Lawmakers approved as part of a larger defense bill a series of important changes that address how the armed services adjudicates cases of rape and sexual assaults involving military personnel.
Two female members of Congress, Senators Kirsten Gillibrand (D-New York) and Claire McCaskill (D-Missouri), had led the charge to fix a system they said had failed to bring justice to many victims of unwanted sexual actions.
About 26,000 troops were assaulted or raped in 2012, according to the Pentagon. But only 3,300 reports were filed with military police or prosecutors in that time period.
The reforms would eliminate the statute of limitations for cases of sexual assault or rape; bar military commanders from overturning jury convictions in sexual assault and rape cases; criminalize any attempt to retaliate against people who report such crimes; require dishonorable discharges or dismissals of anyone convicted of such crimes; and provide civilian defense officials with more control over prosecutions.
"I think the bill is a significant step forward," Senate Majority Leader Harry Reid (D-Nevada) told The Washington Post.
McCaskill said: "We're going to have competent outside investigations, we're going to have trained outside prosecutors, we're going to have the victims with their own lawyers and we're going to have a check on the commanders—not only in the way they're evaluated but also in the way their decisions are reviewed and we're removing from the commanders any ability to screw around after the courts have found their verdicts. It's remarkable what we're going to get done."
However, advocates did not manage to include all of their priorities in the legislation. Gillibrand wants to remove military commanders from any involvement in assault and rape cases, leaving such matters instead in the hands of specialized, independent military prosecutors.
Her proposal was not put into the bill. But she plans to pursue this change next year in separate legislation.
Nonetheless, supporters of the reforms agreed that this constituted the most extensive overhaul of the Uniform Code of Military Justice since the integration of the armed forces.
-Noel Brinkerhoff
To Learn More:
Congress Approves Reforms to Address Sexual Assault, Rape in Military (by Ed O'Keefe, Washington Post)
In Senate Testimony, Military Leaders Reject Calls to Remove Sexual Assault Cases from Chain of Command (by Noel Brinkerhoff, AllGov)