Christian Bishops Claim Alabama Immigration Law Criminalizes Being Good Samaritan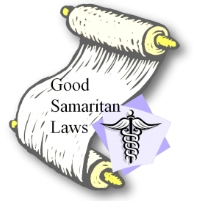 (graphic: goodsamaritanlaw.org)
Alabama's new anti-immigration law is so harsh it could turn Good Samaritans into outlaws, according to leaders in the Catholic, Episcopal and Methodist churches.
Three bishops and an archbishop are suing Governor Robert Bentley because they contend the law is unconstitutional and would criminalize even the administering of religious sacraments.
"Alabama's Anti-Immigration Law may brand Christians as criminals," reads the lawsuit filed in federal court. "If enforced, Alabama's anti-immigration law will make it a crime to follow God's command to be Good Samaritans…. If enforced, the Law will place Alabama church members in the untenable position of verifying individuals' immigration documentation before being able to follow God's Word to 'love thy neighbor as thyself.'"
The bishops also quote Exodus 22:21: "You shall not wrong or oppress a resident alien, for you were aliens in the land of Egypt."
The law, described by the clergy as "the nation's most merciless anti-immigration legislation," makes it a crime to harbor, conceal or transport undocumented immigrants or induce them to come into the state. It also outlaws renting property to undocumented people and prohibits state courts from recognizing or enforcing contracts between an undocumented immigrant and any other resident as long as the second party is aware of the immigrant's "unauthorized" status.
The law is scheduled to take effect on September 1.
-Noel Brinkerhoff, David Wallechinsky