Census Bureau Plans to Drop Marriage and Divorce Questions
Saturday, January 03, 2015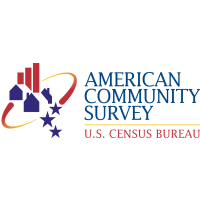 Much to the consternation of statisticians and economists, the U.S. Census Bureau is planning to stop asking whether a person was married or divorced in the previous year.
Justin Wolfers, a senior fellow at the Peterson Institute for International Economics and professor of economics and public policy at the University of Michigan, characterized the proposed change as a serious impediment for experts to learn and study about the American family. He also offered two possible explanations for the decision to drop marriage and divorce questions.
"This isn't being done as a strategic policy choice but rather is the result of a series of isolated decisions made across several decades by statisticians scattered across various government agencies who have failed to understand the cumulative effect of their actions," Wolfers wrote in The New York Times.
He also said the removal of the questions from the American Community Survey could be political in nature because of complaints from conservative lawmakers.
"In the end, the decision to shorten the survey reflects political calculation–an effort to mollify Tea Party Republicans who tried to eliminate the American Community Survey altogether, arguing that it is an unconstitutional breach of privacy," Wolfers added. "A briefer questionnaire may yield less political opposition. The Census Bureau targeted the questions about marriage and divorce not because people object to answering the questions posed (it turns out that they don't), but instead because they judged the resulting data to be of little benefit, since no legislative formulas are linked directly to them."
-Noel Brinkerhoff
To Learn More:
Census Bureau's Plan to Cut Marriage and Divorce Questions Has Academics Up in Arms (by Justin Wolfers, New York Times)
Proposed Information Collection; Comment Request; The American Community Survey Content Review Results (Federal Register)
Marriage Age Average Reaches Another All-Time High (by Noel Brinkerhoff, AllGov)
Arkansas Leads Nation in Multiple Divorces (by Noel Brinkerhoff, AllGov)