Bush Administration Threatened to Fine Yahoo $250,000 a Day if it didn't Cooperate with Spy Program
Saturday, September 13, 2014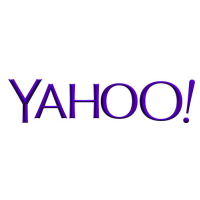 Yahoo's participation last decade in the George W. Bush administration's domestic spying program came only after the Internet giant was threatened with heavy penalties and fought unsuccessfully in court to resist the government's orders to turn over private data about its users.
Newly released court records show Yahoo agreed to comply with demands from the National Security Agency (NSA) to provide copies of customers' emails and other online communications. Its actions, however, were prompted by the threat of being fined $250,000 a day if the company did not play ball with the NSA's PRISM program that sought to mine information from Internet providers.
"The released documents underscore how we had to fight every step of the way to challenge the U.S. Government's surveillance efforts," Yahoo General Counsel Ron Bell wrote in a blog post published after the unsealing.
Attorneys for Yahoo argued before the Foreign Intelligence Surveillance Court (FISC) that the agency's demands were broad and unreasonable and a probable-cause warrant should be required, making the data requests unconstitutional, The Washington Post reported. Yahoo also argued that the demands were "entirely in the hands of the Executive Branch without prior judicial involvement" thereby ceding to the government "overly broad power that invites abuse," according to Wired.
But the secret court rejected those arguments, which led the way not only for Yahoo but other technology businesses such as Google, Facebook, Apple and AOL to feed data on their users to PRISM. Yahoo appealed the ruling, but lost there as well.
The court documents were released following a ruling last year by the FISC and the Foreign Intelligence Surveillance Court of Review that authorized the government to declassify the Yahoo case from 2008.
An earlier version of the decision surfaced in 2009, "but was so heavily redacted that observers were unable to discern which company was involved, what the stakes were and how the court had wrestled with many of the issues involved," the Post's Craig Timberg wrote.
"We already knew that this was a very, very important decision by the FISA Court of Review, but we could only guess at why," Stephen Vladeck, a law professor at American University, told the newspaper.
The PRISM program was made public through documents released by NSA whistleblower Edward Snowden. Tech companies, including Yahoo, initially took a lot of heat for turning over data to the government, but the background of Yahoo's fight was later made public through more Snowden documents.
-Noel Brinkerhoff, Steve Straehley
To Learn More:
U.S. Threatened Massive Fine to Force Yahoo to Release Data (by Craig Timberg, Washington Post)
Feds Threatened to Fine Yahoo $250K Daily for Not Complying With PRISM (by Kim Zetter, Wired)
Government's Threat of Daily Fine for Yahoo Shows Aggressive Push for Data (by Vindu Goel and Charlie Savage, New York Times)
NSA Invaded Google and Yahoo Global Data Centers to Access Hundreds of Millions of Accounts (by Noel Brinkerhoff and Danny Biederman, AllGov)
NSA Reimbursed Email Providers for Unconstitutional Surveillance Cooperation (by Matt Bewig, AllGov)