Big Chemical Firms behind Small Business Agency Effort to Block Toxic Chemicals Review
Thursday, January 31, 2013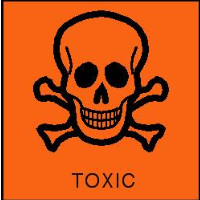 An obscure office within the Small Business Administration (SBA) has been doing the bidding of the chemical industry by interfering in federal assessments of toxic chemicals.
The Center for Effective Government (formerly OMB Watch) accused SBA's Office of Advocacy of involving itself in toxicity reviews being conducted by the Department of Health and Human Service's National Toxicology Program and the U.S. Environmental Protection Agency's (EPA) Integrated Risk Information System.
The Office of Advocacy did so not at the behest of small businesses, but to placate large chemical companies, the Center found after obtaining documents through the Freedom of Information Act.
In particular, the SBA unit took interest in reviews of formaldehyde, styrene, and hexavalent chromium—three chemicals that industry has spent heavily to lobby for in Washington.
"Between 2005 and 2012, the American Chemistry Council (ACC) and its members spent over $333 million lobbying Congress and federal agencies on, among other things, a protracted campaign to prevent government agencies from designating formaldehyde, styrene, and chromium as carcinogens," the Center wrote in its report (pdf).
The actions by the Office of Advocacy ran counter to the wishes of most small business owners. The watchdog group noted that a recent survey (pdf) of small business owners showed that 75% supported "stricter regulation of chemicals produced and used in everyday products" and 92% said there should be "a public, easily accessible database identifying chemicals of high concern to human and environmental health."
The Office of Advocacy's interference in the toxic chemical assessments occurs against the backdrop of an increase in the release of toxic chemicals in the U.S. It is the second year in a row that there has been such an increase, according to the EPA, whose Toxics Release Inventory (TRI) Program compiled, analyzed and released its data for the year 2011.
More than four billion pounds of toxic chemicals were released into the environment nationwide that year, according to the TRI report, amounting to an 8% (300 million pounds) increase from the previous year. The largest increase—28%, or 409 pounds—came from the metal mining industry. TRI's study is based on a review of 21,000 industrial facilities and 600 chemicals, including 16 (nearly a million pounds' worth) that it newly classified as carcinogens.
-Noel Brinkerhoff, Danny Biederman
To Learn More:
Agency Attempts to Block Scientific Assessments of Toxic Chemicals (Center for Effective Government)
Small Businesses, Public Health, and Scientific Integrity: Whose Interests Does the Office of Advocacy at the Small Business Administration Serve? (by Randy Rabinowitz, Katie Greenhaw, and Katie Weatherford; Center for Effective Government) (pdf)
Amount of Toxics Released in the U.S. Increased for the Second Year in 2011 (Center for Effective Government)
2011 TRI National Analysis (Environmental Protection Agency)
Small Business Owners on Toxic Chemicals (by David Mermin, Maxx Caicedo and Christine Matthews; American Sustainable Business Council) (pdf)
"Chemicals of Concern" List Still on Hold after 21 Months of Chemical Industry Lobbying (by Matt Bewig, AllGov)
U.S. Companies Have Dumped 30 Trillion Gallons of Toxic Liquids into the Earth…Are They Coming Back to Haunt Us? (by Matt Bewig, AllGov)