Atlanta Archdiocese Calls Komen Cancer Charity "Evil"
Wednesday, October 10, 2012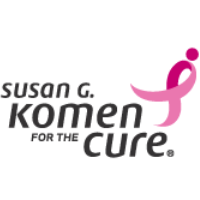 As far as the Archdiocese of Atlanta is concerned, an organization dedicated to helping women fight breast cancer is "evil" because, church officials claim, the group gives money to Planned Parenthood.
But the local chapter of the group, the Susan G. Komen for the Cure, says the archdiocese is mistaken about the funding.
Earlier this year, the national Komen organization decided to halt grants to Planned Parenthood after being pressured by groups that oppose abortion. After a national outcry from Komen supporters and local chapters, Komen changed its mind and resumed supporting the clinics, which provide abortion services among other medical care, such as cancer screenings.
But the Atlanta chapter of Komen says it has never contributed to Planned Parenthood.
Nevertheless, the archdiocese told Roman Catholic organizations in the region to cease all support for Komen.
"Until recently, donations to the greater Atlanta affiliate of the Komen fund did not constitute a direct cooperation with evil, because none of the money they raised went to Planned Parenthood," Pat Chivers, communications director of the Archdiocese of Atlanta, said in a statement.
Chivers accused Komen Atlanta of working "behind the scenes to encourage the national Komen office to resume funding for Planned Parenthood."
"We no longer support the Komen fund in any manner because of this very public display of pro-abortion conformity. We found the action of the Komen fund disappointing, discouraging, and we do not see how continued support is possible at this time," Chivers added.
Komen funding helped pay for cancer screenings at Planned Parenthood centers for more than 170,000 lower-income women during the last five years.
–Noel Brinkerhoff
To Learn More:
Atlanta Archdiocese: Donations to Komen Charity "Constitute a Direct Cooperation with Evil" (by Eric Dolan, The Raw Story)
Archdiocese of Atlanta Cuts off Susan G. Komen (by Duffie Dixon, 11 Alive News)
Komen Regroups after Dispute (by Janet Lavelle, U-T San Diego)