Army Suicides Reach One a Day; Epidemic Spreads to National Guard and Reserves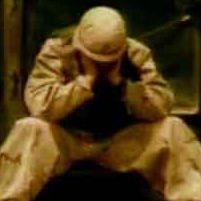 The U.S. Army, along with the National Guard and Army Reserves, averaged a suicide a day in June, making what already was a bad year even worse.
Thirty-two soldiers, including 11 in the Guard and Reserve, killed themselves last month, a rate of suicide not seen since the Vietnam War. Seven of the suicides took place I Iraq or Afghanistan.
During the first six months of 2010, 65 members of the Guard and Reserve took their own lives, compared with 42 for the same period in 2009.
Although the strain of multiple deployments is often cited as a major cause in the rise in military suicides, this is only occasionally a factor in National Guard and Reserves cases. Some observers feel that the military suffers from a drastic shortage of mental health professionals.
-Noel Brinkerhoff, David Wallechinsky