Are Local Police Wasting Resources Enforcing Immigration Laws?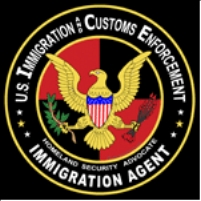 Since 1996, local police have been enlisted to help enforce immigration violations. Now questions are being raised as to whether some jurisdictions are using the program to arrest illegal immigrants for traffic violations, and thus reducing the resources they have available to combat more serious crimes. In addition, a recent report by the Government Accountability Office (GAO) discovered that more than half of the police departments surveyed expressed concerns that enforcing immigration policy has damaged the trust relationship between the police department and its community, making their jobs harder.
Civil rights groups have also alleged that some local police departments are abusing section 287(g) of the Immigration and Nationality Act to engage in ethnic profiling.
-Tyler Schenk-Wasson