7 Government Rules that have been Held Up by the White House for more than a Year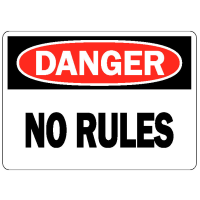 The Office of Information and Regulatory Affairs (OIRA) is a small White House office that is supposed to act as a last-stop clearing house for proposed executive branch rules. Instead, it has become a kind of purgatory from which those rules may never again be seen, or, if they do one day emerge, may be less recognizable.
OIRA is tasked with reviewing economic issues that could be related to proposed rules that are forwarded to them by executive branch departments and agencies. But a Public Citizen examination of rules funneled to OIRA over the years shows that many rules are interminably delayed, watered down or completely blocked, either because the White House disagrees with them or due to intense pressure from regulated industries that oppose the rules.
The delays in reviewing and approving proposed rules appear to be in direct violation of a 1993 executive order (EO #2,866 [pdf]), signed by President Bill Clinton and reaffirmed by President Barack Obama, that orders OIRA not to exceed 90 days reviewing any agency rule, with only one extension of 30 days permitted.
Many rules languishing at the White House office have exceeded those time limits—some by years.
The rule that has been stuck in limbo the longest—1,439 days and counting, almost four years, according to White House Safeguard Tracker—is one from the U.S. Agency for International Development that specifies that USAID funds can't be used to build religious structures that would be ineligible for government spending domestically because of the establishment clause of the constitution.
Here are the other rules awaiting White House approval for more than a year:
2—A Department of Agriculture (USDA) rule regarding humane handling, care, treatment, and transportation of marine mammals. It has been held up 1,239 days, more than three years.
3—Another USDA rule, this one allowing it to fine or punish school districts that don't comply with provisions of the Healthy, Hunger-Free Kids Act of 2010. 455 days.
4—A Transportation Department rule that would establish procedures to make pipelines carrying hazardous liquids safer. 445 days.
5—A USDA rule that would mandate inspections for certain fish, including catfish. 416 days.
6—A Peace Corps rule that would update eligibility and standards for Peace Corps volunteers. 384 days.
7—A Justice Department rule that would force states and municipalities to make their web-based information and services accessible to those with disabilities. 376 days.
-Steve Straehley, Danny Biederman
To Learn More:
Delay Tracker Dashboard (White House Safeguard Tracker)
Bipartisan Bill Would Make Independent Regulatory Agencies Less Independent (by Matt Bewig, AllGov)