U.S. Ambassador to Turkmenistan: Who Is Allan Mustard?
Saturday, August 16, 2014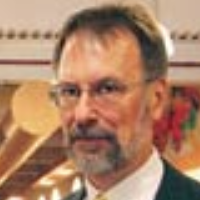 On July 17, 2014, the Senate Foreign Relations committee heard testimony on the nomination of Allan P. Mustard, a career diplomat who came up through the U.S. Department of Agriculture (USDA), to be the U.S. ambassador to Turkmenistan. It would be the first ambassadorial posting for Mustard and one of the few for diplomats from the USDA. In his testimony, he noted that U.S. relations with Turkmenistan have been "constrained by significant human-rights concerns because the government seeks to exert control over the lives of its citizens," but he also pointed out that this hasn't stopped Boeing and GE from experiencing "great success in the Turkmen market."
Mustard grew up on a dairy farm in rural Brady, Washington. His father was a veterinarian and his mother a teacher. He graduated from nearby Montesano High School in 1973 and attended community college at Grays Harbor College, earning an associate's degree in 1975. Mustard transferred to the University of Washington, where he earned a B.A. in political science and Slavic languages and literature in 1978.
His first professional job was as a guide and interpreter for the U.S. International Communications Agency at an American exhibit in the Soviet Union. While there, he met the agricultural attaché from the U.S. Embassy, who encouraged him to get an agricultural degree and join the Foreign Service as an agricultural expert. Mustard took his advice and earned an M.S. in agricultural economics in 1982. After a year working with Jewish Family Service in Seattle helping to resettle Soviet émigrés, Mustard joined the Foreign Agriculture Service (FAS).
His first few years were spent in Washington at the USDA. In 1986, he returned to Moscow, first as assistant agricultural attaché, and later as agricultural attaché at the U.S. Embassy, analyzing Soviet agricultural policy. That was a difficult period for the U.S. Embassy. The Soviets had forbidden locals to work at the mission, so diplomats there had to do the manual labor involved in running such a large installation. In addition, the embassy had no heat during one winter because the Soviets wouldn't allow anyone to repair the embassy's boiler. Because he could touch-type in Russian, Mustard was put to work as a clerk in addition to his agricultural duties.
Mustard was sent to Turkey in 1988 to the U.S. Agricultural Trade Office in Istanbul, promoting the sale of American farm products. He returned to Washington in 1990 as deputy director of the Emerging Markets Office of the FAS. In 1996, Mustard was sent to Vienna to be the agricultural counselor at the embassy there, responsible for Austria, Bosnia-Herzegovina, Croatia, the Czech Republic, Hungary, Slovakia and Slovenia. Much of his focus was on getting food aid to Bosnia in the wake of its civil war.
Mustard came home in 2000 as assistant deputy administrator for International Services for FAS in Washington.
He was sent back to Moscow in 2003 as minister-counselor for agricultural affairs. He used his Russian language skills to talk to farmers and local officials outside the capital and using the information gained, predicted a huge Russian wheat harvest. His colleagues were skeptical, but his predictions were eventually borne out. In an article for the University of Washington, Mustard said: "One tactic I used to get past suspicious and sometimes apprehensive Russians was to quote liberally from the works of Ilf and Petrov, particularly The Golden Calf. They sensed my love of Russian literature and in particular of Russian satire, and that often helped build a mutual trust."
In 2007 he worked to get the Russians to allow beef imports from the United States to resume after having been halted in 2003 because of fears of mad cow disease.
In 2008, Mustard moved to a similar job at the embassy in Mexico City and in 2011 at the embassy in New Delhi, India. There he operated market research, market development, market access and technical assistance programs in India, Sri Lanka and Bangladesh, as well as food aid programs in Bangladesh.
Mustard's wife, Ann Anderson Mustard, is a former correspondent for CBS Radio News.
-Steve Straehley
To Learn More:
Testimony before the Senate Foreign Relations Committee (pdf)
From Dairy Farm To An Illustrious Career In the Foreign Service (by Susanna J. Weston, University of Washington)
Brady Native Up For U.S. Ambassador Post (by Steven Friederich, The Vidette)
All Purpose Duty: 1986 (by Allan Mustard, U.S. Embassy in Russia)