U.S. Ambassador to The Gambia: Who Is C. Patricia Alsup?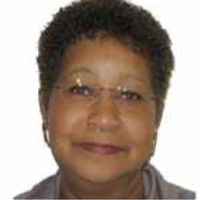 Patricia Alsup
President Barack Obama on June 8, 2015, named C. Patricia Alsup, a career Foreign Service officer, to be the next ambassador to The Gambia (a post held by Shirley Temple Black in the 1970s). If Alsup is confirmed, it will be her second tour in that small West African nation.
Alsup, whose seldom-used first name is Carolyn, is from St. Petersburg, Florida, where her father, Fred, was a physician and civil rights activist who worked to integrate public facilities such as Spa Beach and Spa Pool in St. Petersburg in the 1950s. In fact, he was the first black physician in Pinellas County and, in 1961, the first to integrate Bayfront Medical Center by admitting a black patient—the same hospital in which Dr. Alsup passed away in 2002.
Ms. Alsup's career in Foreign Service may have been sparked by a summer she spent as a 12-year-old on a trip to Germany to learn that country's language and customs. She went to high school at the Westtown School, a Quaker institution outside Philadelphia, graduating in 1968. Alsup went on to Wellesley College, earning a BA in economics and subsequently an MBA from Harvard Business School. She later earned an MA from National Defense University.
Unlike many Foreign Service officers, Alsup did not go immediately to work for the State Department after college. She worked for the aerospace division of Ling-Temco-Vought, as well as Seaway Hotels Corporation and S.C. Johnson & Son. In 1983, she opened a franchised art store in her hometown of St. Petersburg but closed it after a year. Alsup also worked for the Washington, D.C., Development Corporation and was a commissioner for the Housing Authority of St. Petersburg.
In 1992, Alsup joined the State Department, and in 1993 was sent to Santo Domingo, Dominican Republic, as a consular officer for her first assignment. Alsup, who speaks Spanish, moved to Mexico City in 1995 as an assistant financial attaché at the embassy there. She returned to Washington in 1997 as an economic officer in the Office of Multilateral Trade. In 2000, she was made desk officer for the Eastern Caribbean and the following year was a special assistant in the Office of the Under Secretary for Economic, Business and Agricultural Affairs and served for a time as a Foreign Service examiner. In 2004 she was named executive assistant in the Economic Bureau.
Alsup went overseas in 2005 for her first assignment to The Gambia, as Deputy Chief of Mission at the U.S. Embassy in Banjul. In 2008, Alsup was back in Washington as a career development officer in the Bureau of Human Resources. She was named in 2010 as Deputy Director of the Africa Bureau's Office of Central African Affairs and moved up to Director the following year. Since 2012, she has served as Deputy Chief of Mission at the U.S. Embassy in Accra, Ghana.
Alsup has received a half-dozen awards from the State Department for her work and is considered to be a consensus builder.
-Steve Straehley
To Learn More:
Report for the Committee on Foreign Relations (U.S. Senate)
Physician Fred Alsup dies at 88 (by Craig Basse, St. Petersburg Times)