U.S. Ambassador to Tajikistan: Who Is Elisabeth Millard?
Sunday, November 01, 2015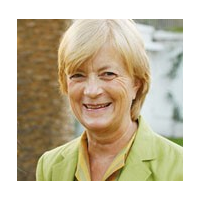 Elisabeth Millard
On July 7, 2015, President Barack Obama announced his intent to nominate Elisabeth I. Millard, a longtime member of the Foreign Service, to be the next ambassador to Tajikistan. If she's confirmed, it will be her first ambassadorial posting.
Millard has a BS degree from the London School of Economics and followed that in 1981 with an MA from the Johns Hopkins School of Advanced International Studies.
Millard was married to Capt. August Von Born Millard, a Naval intelligence analyst. Early in their married life, she followed Millard to his postings. She worked at different times for Delphi International, the U.S. Agency for International Development in New Delhi, India, and Continental Illinois National Bank and Trust in Bahrain. She then took the Foreign Service exam and joined the State Department.
Her early assignments included posts in the Czech Republic and Denmark, as well as tours as watch officer in the department's Executive Secretariat and desk officer in the Bureau of Near Eastern Affairs. Millard was sent back to New Delhi in 2000 as political officer in the embassy there. She returned to Washington in 2002 as Director for South and Central Asian Affairs on the National Security Council staff. She moved again to South Asia two years later as the Deputy Chief of Mission in Kathmandu, Nepal. Her tour there coincided with the last part of the Maoist battle against the Nepalese government that ended in 2006 and left more than 13,000 dead.
She returned to Washington that year to serve as Special Assistant to the President and Senior Director for South and Central Asian Affairs on the National Security Council staff. In 2008, she was named consul general in Casablanca, Morocco, and in 2011 was made Deputy Chief of Mission in Astana, Kazakhstan. Since 2013, she has been Deputy Executive Secretary at the Department of State.
Millard, whose husband died in 2014, has five children—Charlotte, Olivia, Sasha, James, and Richard. She speaks French, Swedish, Danish, and Russian.
-Steve Straehley
To Learn More:
Certificate of Demonstrated Competence (Senate Committee on Foreign Relations)