U.S. Ambassador to Sri Lanka and Maldives: Who Is Atul Keshap?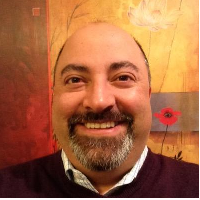 President Barack Obama on March 26, 2015, announced his intent to nominate Atul Keshap, a career Foreign Service officer, as U.S. Ambassador to Sri Lanka and Maldives. It will be the first ambassadorial post for Keshap.
Keshap was literally born into the world of diplomacy. His father, Keshap Chander Sen, who was from Punjab, India, was a United Nations development economist working in Nigeria when Atul was born there on June 29, 1971. His mother, Zöe Calvert, had been in the U.S. Foreign Service when she met and married Sen in London. She also served at the U.S. embassy in India. Keshap was one of four children who grew up in Lesotho, Zambia, Afghanistan and Austria.
Eventually the family settled down in Charlottesville, Virginia, where Keshap attended St. Anne's-Belfield School, graduating in 1988. After traveling the world extensively in his childhood, Keshap stayed close to home in college, and went to the University of Virginia in Charlottesville. He graduated in 1992 with a B.A. in economics and earned an M.A. in 1994 in international relations and security studies.
Keshap joined the Foreign Service in June 1994 with some of his early postings coming as a political/economic officer in Morocco and Guinea. From 2000 to 2002, he was the country desk officer for the United Arab Emirates and Qatar. He also served as special assistant for the Middle East, North Africa, and South Asia for the under secretary of state for political affairs. In 2003 he moved to the White House as director for North African and Middle Eastern regional affairs on the staff of the National Security Council.
Keshap went to his father's homeland, India, in 2005 as a deputy minister counselor at the U.S. embassy in New Delhi. Although he had visited India as a child, Keshap never learned Hindi until taking State Department language training. While working in India, Keshap worked on a civilian nuclear energy cooperation initiative with the Indian government.
He returned to Washington in 2008 as director of the Office of Human Rights and Humanitarian and Social Affairs in the State Department's Bureau of International Organizations. In 2010, Keshap received some preparation for his future posting when he was made director of the Office of India, Nepal, Sri Lanka, Bangladesh, Maldives and Bhutan Affairs in the Bureau of South and Central Asian Affairs. Keshap in 2012 became senior official for Asia-Pacific Economic Cooperation and participated in trade talks with the Taiwanese government. In October 2013, he was made deputy assistant secretary of state for South Asia, holding that position until being appointed ambassador.
Keshap's wife, Karen Young Keshap, is also a Foreign Service officer who is currently a senior advisor to the deputy secretary of state for management and resources. They have four children.
-Steve Straehley
To Learn More:
Testimony before the Senate Foreign Relations Committee (pdf)
State Department Cables 2006-2009 (WikiLeaks)
Cross-Cultural Connection (by Laurinda Keys Long, SPAN Magazine) (pages 13-14)