U.S. Ambassador to Malta: Who Is G. Kathleen Hill?
Saturday, October 24, 2015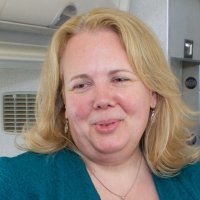 G. Kathleen Hill (photo: U.S. State Dept)
President Barack Obama on July 8, 2015, nominated G. Kathleen Hill, a career Foreign Service officer, as the next ambassador to Malta. If she's confirmed by the Senate, it will be the first such post for Hill.
Hill attended the University of Denver, earning a BA and went on to earn an MA at Columbia University in New York.
Hill served as political and consular officer at the U.S. embassy in Belgrade, Serbia, beginning in 1995. Her next assignment was also in the region, serving as assistant general services officer in the embassy in Sarajevo, Bosnia-Herzegovina. She returned to Washington in 1999 to serve a tour as watch officer in the State Department Operations Center. Much of Hill's career was spent in management of U.S. posts; her next assignment, beginning in 2000, was as post management officer in the Bureau of Europe and Eurasian Affairs.
In 2002, Hill was named human resources and budget and fiscal officer for the U.S. embassy in Tashkent, Uzbekistan. Then in 2004, Hill was made management officer in the consulate in Milan, Italy.
One of Hill's biggest assignments began in 2007 when she was appointed political/economic officer in the U.S. consulate in Vancouver, Canada. There she prepared for the run-up to the 2010 Winter Olympics in British Columbia, including securing more space for the many temporary Foreign Service officers assigned there during the Games.
Hill took on even more responsibility in her next assignment, which was in Washington: from 2010 to 2012 she served as supervisory post management officer in the Executive Directorate of Near Eastern Affairs and South and Central Asian Affairs during the time of the Arab Spring unrest. In that period, some U.S. embassies were closed and evacuated, including Damascus, Syria, and Tripoli and Benghazi, Libya.
In 2012, Hill was made Deputy Executive Director in the Executive Directorate for the Bureaus of European Affairs and International Organizations. She moved in 2013 to become Deputy Executive Secretary and Executive Director in the office of the Executive Secretary. There she planned 60 overseas trips for Secretary of State John Kerry. Since earlier this year, Hill has served as a senior adviser in the Office of the Executive Secretary of the Department of State.
Hill has been the recipient of several State Department awards for her managerial and leadership skills, including the 2012 James Clement Dunn Award for Excellence, which came with $10,000. Ben Shapiro in The People vs. Barack Obama implies that she might not have deserved that accolade because she objected to boosting security at the embassy in Tripoli around the time of the deadly attack on the Benghazi office.
She speaks Italian, Russian, and Serbian.
-Steve Straehley
To Learn More: