U.S. Ambassador to Malawi: Who Is Virginia Palmer?
Saturday, October 18, 2014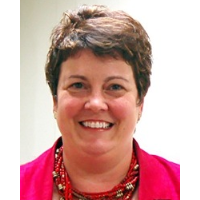 On September 18, 2014, the Senate Foreign Relations Committee approved the nomination of Virginia E. Palmer, a career Foreign Service officer, to be the next U.S. ambassador to Malawi. If confirmed by the full Senate, it will be the first ambassadorial posting for Palmer.
The daughter of Richard and Becky Palmer, Palmer is from University City, Missouri, and attended University City High School. Her father, Richard H. Palmer, taught theatre at nearby Washington University. She went to Georgetown University, earning a B.S. in Foreign Service in 1983. She went on to earn an M.A. at the University of Virginia in 1986 and joined the Foreign Service that year.
Her first assignment was as a consular officer in Calgary, Canada. Her next duty station was a bit more exotic: Beijing, where Palmer was an economic officer at the U.S. Embassy. She returned to Washington in 1991 as a watch officer at the State Department Operations Center and in 1992 was named Libya desk officer in the Bureau of Near Eastern Affairs.
In 1993, Palmer went to Zimbabwe as a political officer at the embassy in Harare and in 1998 began a similar job at the consulate in Hong Kong. She returned to Africa in 2001 as the regional labor officer at the U.S. mission to Kenya and in 2002 was named economic counselor there.
Palmer was brought back to Washington in 2004 as director of economic policy in the Bureau of East Asian and Pacific Affairs and in 2005 was named the State Department's deputy coordinator for counter terrorism.
Palmer was made deputy chief of mission at the U.S. Embassy in Hanoi, Vietnam, in 2008. While there, she helped coordinate the continuing resolution to the Vietnam War, including repatriation of soldiers' remains and cleanup of chemicals, including Agent Orange. In 2011, Palmer went to Pretoria, South Africa, as deputy chief of mission at the U.S. embassy.
Palmer is married to Ismail Asmal, who's also a Foreign Service officer. They have two daughters, Aliya and Nadia. Palmer speaks French and Chinese.
-Steve Straehley
To Learn More:
Statement to Senate Foreign Relations Committee (pdf)
State Department Cables 1994-2010 (WikiLeaks)