U.S. Ambassador to Ireland: Who Is Kevin O'Malley?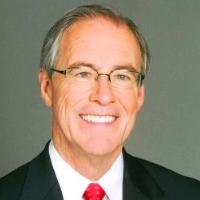 On July 29, 2014, the Senate Foreign Relations Committee approved the nomination of Kevin F. O'Malley to be ambassador to the Republic of Ireland, a post that has been vacant since 2012. The nomination now awaits approval from the full Senate. O'Malley, an attorney in St. Louis, is a longtime supporter of President Barack Obama.
O'Malley has strong Irish roots; all four of his grandparents were born in Westport, County Mayo, Ireland. O'Malley was born in St. Louis and grew up there, but attended high school at St. Vincent's Seminary in Cape Girardeau, Missouri, with the intent of entering the priesthood. Instead, he returned home and attended Saint Louis University, earning a B.A. in 1970, taking a break in 1968 to serve as a community ambassador in Prague, Czechslovakia. O'Malley earned a J.D. from the Saint Louis University's law school in 1973. He also served for a time as an officer in the Army Reserve.
After earning his law degree, O'Malley was a special attorney in the Organized Crime and Racketeering Section of the Department of Justice and in 1979 was named an assistant U.S. attorney in St. Louis.
O'Malley went into private practice in 1983, focusing on defending medical professionals against malpractice claims, but also representing defendants in cases involving foreign trade and securities issues. O'Malley served as an instructor in the American Bar Association's Central and Eastern European Law Initiative, first in Moscow in 1996 and then in Warsaw in 1999. In 1998, he helped write the nine-volume Federal Jury Practice and Instructions, still a standard reference manual for judges and trial lawyers.
O'Malley worked for his own firm until 2003 and then joined Greensfelder, Hemker and Gale in St. Louis. In 2004, he secured a huge defense verdict in a medical negligence case and the following year successfully defended a pharmaceutical executive in a Medicare kickback trial.
In 2009, O'Malley was appointed by Missouri Gov. Jay Nixon (D) to be the only non-physician on the Missouri Board of Registration for the Healing Arts, the medical licensing board in the state. The appointment was criticized in some quarters because of the belief that O'Malley's status as a malpractice defense attorney would cause him to defend physicians whose fitness to hold a license was questioned.
O'Malley worked as an adjunct professor of law at St. Louis University School of Law from 1979 to 1985 and at Washington University School of Law in 2013-2014.
O'Malley has strong ties to the Democratic Party, campaigned for Obama in 2008 and was on the credentials committee for the Democratic Convention that year in Denver. He was part of a group that fought to have the party's 2012 convention held in St. Louis, but the effort was unsuccessful, with the event being staged in Charlotte, North Carolina.
In his confirmation hearing, O'Malley was asked about his position on the release of information from the Boston College Belfast History Project on the Northern Ireland conflict. Many participants from both sides of "The Troubles" were asked to talk about their role in the fighting for the project, with the proviso that the interviews would be made public only upon the participant's death. However, the British government sought some of the interviews via a treaty obligation and some information was turned over to Britain. Although the disclosures have caused some participants to be arrested, O'Malley said he didn't think the disclosures would harm the still-sensitive peace process.
Until being nominated for the Dublin post, O'Malley held dual Irish and American citizenship, but gave up his Irish citizenship to accept the ambassadorial position. O'Malley and his wife, Dena, have two sons, Brendan and Ryan.
-Steve Straehley
To Learn More: