U.S. Ambassador to Finland: Who Is Charles C. Adams Jr.?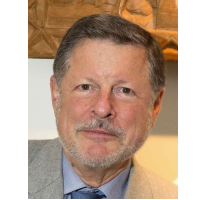 On July 17, 2014, President Barack Obama nominated Charles C. Adams Jr., an attorney and major fundraiser in both of Obama's presidential campaigns, to be the next ambassador to Finland.
Although Adams is a political, rather than career, appointee, he's familiar with the Foreign Service. He was born August 25, 1947, in Belfast, Northern Ireland, where his father, Charles C. Adamas, was serving as a U.S. diplomat. Adams considers himself a "foreign service brat." As a child, Adams also lived in Canada, France, Germany, Ghana, Morocco and Senegal, as well as Washington, D.C. Much of his schooling was in the French system, some of it at the Lycée Français in Saarbrücken, Germany, and the Lycée Lyautey in Casablanca, Morocco.
Adams attended Dartmouth on an S. Pinkney Tuck Scholarship, which is reserved for children and grandchildren of Foreign Service personnel. He graduated with a B.A. in 1968 and then served two years in the Peace Corps in Kenya. He returned to the United States to attend law school at the University of Virginia, where he earned a J.D. in 1973.
Upon graduation, he worked first for the law firm of Surrey & Morse in Washington and Paris. He moved to the firm of Jones, Day, Reavis & Pogue in 1986, first in Washington and beginning in 1987 in Geneva. He switched firms again in 1993, going to Winston and Strawn, but remaining in Geneva, as he did in 2005 when jumping to Hogan & Hartson, where he was the firm's co-head of international arbitration and the managing partner of its Geneva office. In 2010 he moved again, this time to Akin-Gump, where he again is managing partner in Geneva. He works to arbitrate cases involving engineering and construction; oil and gas; intellectual property; insurance and reinsurance; bilateral investment treaties; and maritime, aeronautics and aerospace projects and contracts.
In 2008 and 2012, Adams, at his home overlooking Lake Geneva, hosted lavish fundraisers featuring George Clooney to benefit Obama's presidential campaigns. Adams' co-host, Matthew Barzun, is now the U.S. ambassador to the United Kingdom.
Adams and his wife, Vera, have a daughter and Adams has a son from a previous marriage. He speaks French, German and Swahili.
-Steve Straehley
To Learn More:
Official Biography (Akin Gump)
Testimony before the Senate Foreign Relations Committee (pdf)