Under Secretary of Agriculture for Farm and Foreign Agricultural Services: Who is Jim Miller?
Tuesday, February 16, 2010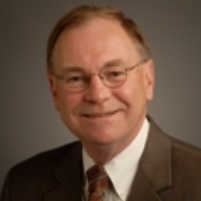 James W. "Jim" Miller, confirmed as under secretary of agriculture for farm and foreign agricultural services on April 2, 2009, is a longtime farmer from the state of Washington who also has lobbied on behalf of agricultural interests in Washington, DC.
Miller, 59, graduated from Washington State University, where he received a degree in business administration, with an emphasis on economics.
In addition to those responsibilities, Miller was a member of the
Agriculture Policy Advisory Committee for Trade
from 1986-1992 and was appointed in 1994 by Secretary of Agriculture Mike Espy to the US–Canada Joint Commission on Grains, which resolves grain trade issues between the two countries. During his time on the commission, he served as co-chairman.
Miller moved to Washington, DC, in 1995 to serve as vice president for government
affairs at the National Association of Wheat Growers, lobbying on behalf of farmers.
He joined the
National Farmers Union
(NFU) in February 1999 as a government relations representative, eventually becoming chief economist and later chief of staff for the organization in Washington, DC. In these capacities, Miller focused on policy analysis and issue advocacy for the organization's membership.
Miller also served four years as senior analyst for agriculture and trade on the majority staff of the Senate Budget Committee. From 2004-2008, he
provided agricultural policy analysis for Senator Kent Conrad (D-ND).
Miller and his wife, Sandy, have two sons and two grandsons.