Tanzania's Ambassador to the United States: Who Is Wilson Masilingi?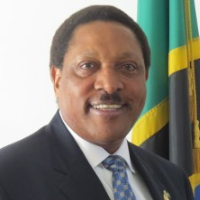 Wilson Masilingi
Wilson Mutagaywa Masilingi, a long-time member of his country's parliament, was appointed as Tanzania's ambassador to the United States and to Mexico in August, 2015. It's his second ambassadorial post.
Masilingi was born in what was then Tanganyika on July 12, 1956. He attended the University of Dar es Salaam, earning a bachelor of laws degree in 1983. He later earned a master of laws degree from George Washington University in 1995.
Masilingi started his career in Tanzania's judiciary in 1984 as a resident magistrate. He went into private practice in 1990 and was also an advisor to the National Environment Management Council. He attended a UN conference on biodiversity in 1992 and was one of the representatives from smaller nations who accused the United States of blocking their proposals to protect the environment.
In 1995, Masilingi won a seat in Tanzania's parliament from the Muleba South constituency. He was brought into the government in 1998 as the minister for good governance, where he investigated corruption and fraud in government and business. He held that post until 2005 and lost his seat in the assembly in 2010.
Masilingi was named his country's first ambassador to the Netherlands in 2013, where he served until assuming the post in Washington.
Masilingi and his wife, Marystella Edward Ndibalema, have two grown children, Nelson and Ma-Yustina.
-Steve Straehley
To Learn More: