Portugal's Ambassador to the United States: Who Is Domingos Fezas Vital?
Monday, February 22, 2016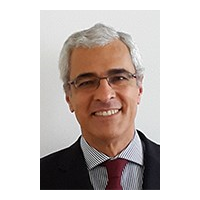 Domingos Fezas Vital
Domingos Fezas Vital, a career member of Portugal's Foreign Service, was named in September, 2015, to be his country's ambassador to the United States.
Fezas Vital was born in Luanda, Angola and earned a degree in social and legal sciences from the Federal University of Rio de Janeiro and a law degree from the University of Coimbra. He joined the Foreign Service in 1984.
He served first as an embassy attaché, but beginning in 1987 he was a deputy to Foreign Affairs Minister João de Deus Pinheiro. Beginning in 1996, he was the diplomatic advisor to the governor of Macau, General Vasco Rocha Vieira. In that post he coordinated border issues with China as Portugal prepared to hand over the colony in 1999. He later served as consul general in São Paulo, Brazil. In 2002 was named deputy permanent representative to the European Union (EU) in Brussels, where he represented Portugal in the Kyoto Protocol negotiations.
Fezas Vital also served as was diplomatic advisor to Portuguese president Cavaco Silva.
In 2012, Fezas Vital was named permanent representative to the EU, a post he held until coming to Washington.
-Steve Straehley
To Learn More: