Office of Professional Responsibility: Who is Mary Patrice Brown?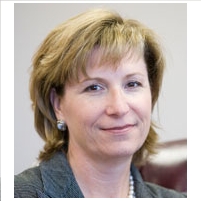 In becoming only the third person to head the Department of Justice's Office of Professional Responsibility (OPR) since its post-Watergate creation in 1975, Mary Patrice Brown is expected to help Attorney General Eric Holder rebuild the reputation of the Justice Department in the wake of scandals involving the trial of U.S. Senator Ted Stevens (R-AK) and the firing of U.S. Attorneys by the Bush administration. Brown has distinguished herself as a strong advocate of prosecutors sharing evidence with the defense.
Brown received her Bachelor of Science in Foreign Service from Georgetown University in 1978 and her J.D. from Georgetown Law Center in 1984.
Brown joined the U.S. Attorney's Office of the District of Columbia in 1989 as an Assistant U.S. Attorney, beginning what would become a 20-year career in the office. She met Holder in 1993 when he became DC's U.S. Attorney. Brown was promoted in 1997 to deputy chief of the office's Appellate Division, and in 2002, she took over as deputy chief of the Fraud and Public Corruption Section, overseeing allegations of criminal misconduct by police officers, public officials and attorneys.
From 2004 to 2007, Brown served as the Executive Assistant U.S. Attorney Operations, where she managed and directed the oversight of significant civil and criminal cases and special operations.
She became the chief of the office's Criminal Division in 2007, overseeing all aspects of prosecuting criminal cases. In that capacity, she supervised 80 attorneys and five sections, including national security, fraud and public corruption, organized crime and narcotics trafficking, asset forfeiture, and major crimes.
During her tenure at the U.S. Attorney's Office for the District of Columbia, Brown served on the D.C. Circuit's Committee on Admissions and Grievances for four years, investigating on behalf of the D.C. Circuit allegations of misconduct by attorneys licensed to practice in the circuit. She also served as one of the office's professional responsibility officers, and on the "Lewis Committee," which reviews allegations of police misconduct.
Attorney General Holder chose Brown to head OPR on April 8, 2009.
-Noel Brinkerhoff