Executive Director of the Center for Nutrition Policy and Promotion: Who Is Angela Tagtow?
Saturday, December 06, 2014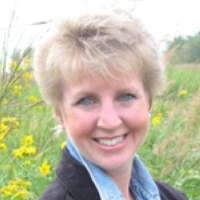 In July 2014, Angela Tagtow was appointed to lead the U.S. Department of Agriculture's (USDA) Center for Nutrition Policy and Promotion, the agency that works to promote improved dietary habits of Americans.
Tagtow grew up in rural west-central Wisconsin, where her father worked for a Veterans Administration medical center. This spurred an interest in medicine, so Tagtow began her college career at the University of Northern Iowa studying pre-med. She got interested in dietetics there and graduated in 1991 with a degree in dietetics and chemistry.
Tagtow worked for two years, beginning in 1992, as a program coordinator for the American Heart Association in Des Moines, Iowa. In 1995, she began work on a Master's degree in Family and Consumer Sciences Education/Food Science and Human Nutrition at Iowa State University, receiving her degree in 1997. Before even finishing her studies, she began work in 1996 as a regional nutrition consultant for the Iowa Department of Public Health. She worked with a USDA-funded program for special supplemental nutrition for women, infants and children, remaining there until 2006. In 2003 she founded the Journal of Hunger & Environmental Nutrition.
Tagtow subsequently worked on many nutrition-related projects, some of them simultaneously. She started a consulting firm, Environmental Nutrition Solutions, in 2007 that addressed planning, communication, education and policy services in regards to healthy food and water sources.
Tagtow was named in 2008 as a Food & Society Policy Fellow at the Institute for Agriculture & Trade Policy in Minneapolis and co-founded the Iowa Food Systems Council. In 2010, as part of the Council, she founded the Iowa Food Access & Health Work Group. In December 2011, she became project director for Cultivate Iowa, which works to increase garden produce, particularly among low-resource residents of the state.
In her current post, Tagtow has been somewhat of a lightning rod for criticism from the right for her work to make food systems sustainable and ecologically sound, being accused of wanting to force plant-based diets and grass-fed meat and dairy animal products on Americans.
Her husband, Kelly, a former data analyst, is now marketing director for Seed Savers Exchange, which works to preserve heirloom seed varieties.
-Steve Straehley
To Learn More:
Blooming Prairie (by Laurie Potter, Living the Country Life)
A Good Food Checklist for Eaters (by Angela Tagtow) (pdf)