Estonia's Ambassador to the United States: Who Is Eerik Marmei?
Sunday, December 14, 2014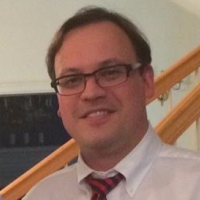 Eerik Marmei presented his credentials as Estonia's ambassador to the United States to President Barack Obama on September 18, 2014. It is the second ambassadorial posting for Marmei.
Marmei was born May 6, 1970, in Tartu, Estonia. He attended Miina Harma secondary school and then went on to study history at the University of Tartu, Estonia's largest university and one of the oldest in northern Europe, graduating in 1993. He joined his country's Foreign Service that year, working as United States desk officer. He then attended Notre Dame University in the United States, earning an M.A. in international relations in 1996.
Marmei was made director for Estonia's Bureau of International Organizations and Security. In 1998, he was assigned as part of Estonia's delegation to NATO. Marmei was transferred to his country's Washington embassy in 2000 as charge d'affaires. While there, he took a familiarization flight in a Blackhawk helicopter assigned to the Maryland National Guard. The craft had an emergency and was forced to land in the infield at Pimlico race track—a half hour before post time.
In 2005, Marmei was assigned to the embassy in London as a counselor for political affairs. He was seconded to Estonia's Ministry of Defense in 2008 as head of its NATO and European Union department. He returned to the Ministry of Foreign Affairs in 2010 as director of security policy and arms control.
In 2013, Marmei was appointed Estonia's ambassador to Poland and Romania, stationed in Warsaw.
Marmei is married to Birgit Volmer.
-Steve Straehley
To Learn More: