Director of the Veterans Employment and Training Service: Who Is Mike Michaud?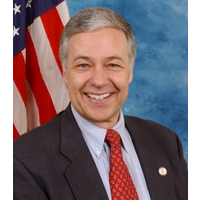 Mike Michaud
Former Congressman Michael Michaud was nominated on July 30, 2015, by President Barack Obama to be the next director of the Veterans' Employment and Training Service, an agency within the Department of Labor. The Senate approved his nomination on Nov. 19.
Michaud was born Jan. 18, 1955, in Millinocket, Maine, one of six children of James and Geneva "Jean" Michaud. He lived in nearby Medway and attended Schenck High School, where he was in the chess club and was a manager for the basketball team, graduating in 1973. Like his father and his grandfather, Michaud went to work in the local paper mill, which was owned by Great Northern Paper Co. He moved up to be a supervisor and was also active in union affairs, at one point being elected vice president of the paper workers' local.
Michaud got into politics a few years later because of a local issue—he saw that the mill in which he worked was polluting the nearby Penobscot River. Michaud ran for a seat in the Maine House of Representatives and won, serving there from 1980 to 1994, championing environmental issues. In 1994, he ran for and won a seat in the Maine Senate and in 2002 served as that body's president pro tem.
Michaud made the jump to national politics that year, running for Congress from Maine's Second Congressional District. The race was an odd one: Michaud ran as an anti-abortion Democrat and faced a pro-choice Republican, Kevin Raye, the former chief of staff for Maine Sen. Olympia Snowe. Michaud, who speaks French, won the election, which was the closest one he had in his congressional career. He became the first Franco-American elected to federal office from Maine. He easily won his subsequent contests for that seat.
As Michaud served in Congress, his position on abortion rights evolved until NARAL Pro-Choice America by 2010 had given him its 100% rating.
Much of Michaud's congressional career was spent working for veterans. He served on the Veterans Affairs Committee, working especially on bringing improved health care to rural veterans, a vital part of his constituency. He called for then-VA Secretary Eric Shinseki to resign when VA facilities were found to have long, secret waiting lists for patients to receive treatment.
Late in 2013, as he was beginning his campaign aimed at unseating Maine's Republican governor, Paul LePage, Michaud came out as gay. He did it, he said, because there were rumors about his sexual orientation and he wanted it not to be an issue in the election. His orientation was not a major factor in the election, but Michaud lost anyway, mainly because he and independent candidate Eliot Cutler split the anti-LePage vote and the incumbent won with a plurality of the ballots cast.
-Steve Straehley