Director of the Office of Restoration and Damage Assessment: Who Is Steve Glomb?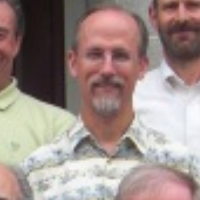 Steve Glomb has been director of the Office of Restoration and Damage Assessment in the U.S. Department of the Interior (DOI) since 2011, when he succeeded Frank DeLuise. As such, he manages the Natural Resource Damage Assessment and Restoration Program (NRDAR). Glomb joined the Office in 2002.
When spills of oil or other hazardous substances affect natural resources managed or controlled by DOI, NRDAR determines how bad the adverse impacts are and works to make those responsible for the damage pay for it, either through negotiation or litigation. The funds received are for use in the restoration process, which NRDAR then implements.
Born October 5, 1956, Stephen J. "Steve" Glomb earned a BS in Fisheries Biology at the University of Massachusetts and an MS in Biological Oceanography at Florida State University in 1981. His M.S. thesis was on "Speciation in the oyster genus Crassostrea: It's not just a shell game." He was also the co-author of an academic journal article, "The effect of temperature on growth and ammonia excretion of the Manila clam Tapes japonica," in Estuarine and Coastal Marine Science.
Glomb put his degree to work in his first career path job after graduate school, serving as a Peace Corps volunteer teaching freshwater aquaculture to farmers in Africa.
After returning to the U.S., Glomb held several different positions relating to natural resource and environmental management, including heading U.S. Fish and Wildlife Service efforts to protect coastal ecosystems under the Coastal Barriers Resources Act and working to establish comprehensive watershed management plans in EPA's National Estuary Program.
Glomb also spent four years (circa 1998-2002) in the DOI's Office of Budget and on detail to the House Appropriations Committee.
Steve Glomb, an active punster, is married to Barbara (Ehst) Glomb, with whom he lives in Alexandria, Virginia. The couple has a daughter, Alyssa Glomb, who was born in 1992.
-Matt Bewig
To Learn More:
Integrated risk and recovery monitoring of ecosystem restorations on contaminated sites (by Michael J. Hooper, Stephen J. Glomb, et al., Integrated Environmental Assessment and Management)