Director of the Bureau of Land Management: Who Is Bob Abbey?
Tuesday, December 01, 2009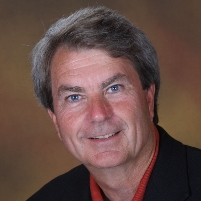 Confirmed on August 6, 2009, President Obama's Director of the Bureau of Land Management (BLM) is a twenty-five year veteran of the agency who was put forward for the position by Democratic Senator Harry Reid of Nevada, the powerful Senate Majority Leader. Although his nomination was stalled by Republican Senator John McCain of Arizona, who was pressuring the administration to support a controversial copper mine proposed for a national forest in his state, McCain eventually relented. Located within the US Department of the Interior, BLM is responsible for managing the United States' public lands. BLM oversees the use and conservation of 258 million acres, most of which are located in the American West and Alaska. A key responsibility of BLM is the issuance of leases to corporate interests to extract oil, natural gas and minerals from beneath public lands. This natural resource development, in effect since the 19th century, has left wide areas of American wilderness damaged by the effects of drilling and mining and provoked protests from environmental groups opposed to future oil, gas and mining activities in sensitive areas.
Born circa 1951 in Clarksdale, Mississippi, Abbey is a 1969 graduate of Clarksdale High School. He went on to earn a B.S. in Resource Management from the University of Southern Mississippi in 1973.
Abbey spent more than 32 years in public service, working with state and federal land management agencies before retiring from the federal government in July 2005. Straight out of college, Abbey took a job with the
Mississippi State Park system
, where he worked for more than four years before accepting a position with the
U.S. Army Corps of Engineers
at the
Waterways Experiment Station in Vicksburg, Mississippi
. In that job, he first interacted with the BLM, to which he soon applied for a job. Abbey was hired by BLM in 1980 for a position in its
Casper, Wyoming, field office
. Between 1980 and 1992, Abbey worked there, moving on to positions as assistant district manager in
Yuma, Arizona
and as budget analyst in Washington, D.C. In 1992, Abbey was promoted to head of the
Jackson, Mississippi, field office
, where he remained into 1995, when he was named acting state BLM director in
Colorado
, where he served from 1995 through 1997. From 1997 to 2005, Abbey served as the
Nevada State Director
for BLM, providing oversight for 48 million acres of public land managed by the bureau in the state. He oversaw a staff of 750 employees and managed an annual budget of $51 million. While in Nevada, Abbey was the principal BLM proponent for the
Great Basin Restoration Initiative
, a plan to restore North America's largest desert to its original state by removing invasive plant species and making other changes. One anti-environmental
stain
on Abbey's record, which no one raised during his confirmation process, was a federal administrative law judge
ruling
that Abbey had, in October 2004, illegally dismissed a manager overseeing the cleanup of an abandoned copper mine for pursuing worker safety, radiation, and air and water pollution violations.
The decision was
affirmed on appeal
.
Abbey retired in July 2005, after which he became a partner in a private consulting firm called Abbey, Stubbs, & Ford, LLC, which had offices in Las Vegas and Reno, Nevada. He also served as a member of the University of Nevada College of Agriculture Dean's Advisory Committee and as a board member on several statewide and national non-profit organizations, including
Friends of Nevada Wilderness
. His post-retirement criticism of the environmental damage caused by
off-road vehicles
stirred the
ire
of some who advocate such activities on public land.
Abbey and his wife Linda have been married for 32 years and currently reside in Reno, Nevada. They have one daughter, Leigh.
- Matt Bewig