Director of the Agency for Healthcare Research and Quality: Who Is Richard Kronick?
Sunday, November 15, 2015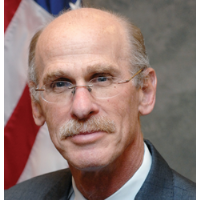 Richard Kronick
Richard Kronick was appointed on August 19, 2013, to lead the Agency for Healthcare Research and Quality (AHRQ) in the Department of Health and Human Services.
Kronick is from Brooklyn. His father, Albert, was chairman of the Abraham & Straus department store chain. Kronick attended Brooklyn Friends School, graduating in 1970. He then went to Wesleyan University, where he graduated in 1974 and went on to the University of Rochester to study political science. He earned his MA there in 1977 and his PhD, studying health-care financing and the poor, the following year.
He spent his early career in the Boston area as a senior research analyst for Abt Associates, a public policy consulting firm in Cambridge, and as Director of Policy and Reimbursement in the Medicaid Division of the Massachusetts Department of Public Welfare.
In 1989 Kronick wrote a paper with Stanford's Alain Enthoven outlining a proposal for health-care reform not unlike the one the United States ended up with 20 years later, including the continued use of private companies combined with government-paid health care for the poor. Kronick joined the faculty of UC San Diego in 1991, but by 1993 he was employed as a senior health-policy adviser to the Clinton White House, working on that administration's health-care reform proposals that eventually died. Kronick returned to UC San Diego after his service with the Clinton administration.
In 1999, Kronick co-authored an article with his wife, Amy Bridges, also a political scientist and professor at UC San Diego, "Writing the Rules to Win the Game: The Middle-Class Regimes of Municipal Reformers," about why some cities adopted municipal reform while others didn't. Kronick in 2006 co-authored a statistical study that found that married people tend to live longer than single or divorced people. Kronick was eventually Professor and Chief of the Division of Health Care Sciences in the Department of Family and Preventive Medicine at UC San Diego.
Kronick returned to government in 2010 as Deputy Assistant Secretary for Planning and Evaluation in the Department of Health and Human Services, overseeing health policy, including Medicare, Medicaid, the State Children's Health Insurance Program, and private insurance coverage. He held that job until going to AHRQ.
The House Appropriations Committee in June 2015 voted to eliminate funding for the AHRQ, which would mean closing it down in October 2016. Its budget represents one one-hundredth of a percent of national health expenditures. "That's a minuscule investment in making the remaining 99.99 percent of health care safer, higher quality, more accessible, equitable and affordable. The work AHRQ does is more needed than ever," Kronick says.
-Steve Straehley
To Learn More: